The Synthesis Institute
|
Presents
Psychedelic Practitioner
CORE TRAINING
A Foundational Certification Program for Professionals
*Early Registration Discounts Available*
Apply Now
Enrollment for the November 2023 Cohort is Now Open.
As Increased Access to Psychedelics Are Poised to Change How We Approach Debilitating Mental Health and Treatment-Resistant Conditions, the Need for Professionally Trained Practitioners Is Growing
ARE YOU READY TO CONTRIBUTE TO THIS BURGEONING FIELD BY BECOMING A
WELL-EDUCATED PSYCHEDELIC PRACTITIONER?
Psychedelics are making significant progress
on their path to legalization.
Extensive research and professional literature have demonstrated the efficacy of psychedelics in promoting emotional, psychological, and spiritual growth. Groundbreaking milestones achieved through clinical trials conducted by prominent research institutions have validated the therapeutic effectiveness of these compounds, paving the way for a promising future in psychedelics.
In 2018, the U.S. FDA designated psilocybin as a "breakthrough therapy" for severe depression, surpassing existing treatments with substantial improvement.
Oregon took a pioneering step in 2020 by passing the Psilocybin Services Act, allowing the therapeutic administration of psilocybin starting in 2023. Colorado followed suit in 2022, legalizing psilocybin and allowing for the establishment of state-regulated consumption centers. This forward momentum is further evidenced by the growing shift in attitudes across multiple U.S. states, where decriminalization bills are being considered.
The global impact of this momentum is undeniable. Earlier this year, Australia approved the use of psilocybin in treating treatment-resistant depression. In the UK, the Parliament is actively engaged in discussions regarding the medical rescheduling of psilocybin. Simultaneously, the European Parliament has taken proactive measures by establishing the Action Group for Medical Use of Psychedelics, to position the European Union as a frontrunner in psychedelic regulation. These developments underscore the widespread recognition and the global opportunity that lies ahead in the field of psychedelics.

Yet, psychedelics are not a panacea. Alongside increased access, education on the rewards and risks associated with these substances is crucial.
The demand for highly skilled and professionally trained psychedelic facilitators is experiencing rapid growth.
Recognizing this need, the Synthesis Institute, drawing upon its pioneering history of offering legal psychedelic experiences to over 1,000 individuals, has developed the Psychedelic Practitioner Core Training,
A 13-month educational journey designed for those eager to work in the psychedelic space, seeking a research-backed, wisdom-rich, somatically-informed, heart-centered approach to facilitation.
Apply Now
The Synthesis Institute's Psychedelic Practitioner Core Training:
Includes nine (9) modules of coursework, each building upon the last, to develop the essential foundational competencies required for legal, professional, and ethical psychedelic facilitation
Ensures a cohesive, highly focused, and personalized educational experience by assigning all participants to small group pods of approximately eight to 10 participants under the guidance of an experienced learning facilitator, allowing for the deep self-exploration and personal reflection required to embody the education, experience, and values of a psychedelic facilitator
Welcomes professionals from various backgrounds and industries who have a proven track record of maturity, commitment, and focus
Offers experiential-based learning with an interdisciplinary approach that includes the study of scientific models and wisdom traditions as well as the development of personal practices and professional skills
Connects you to current and future psychedelic professionals and Synthesis' global network of psychedelic thought leaders who together are shaping this emerging field
Provides you with exclusive access to professional development opportunities within Synthesis' extensive global network of plant medicine centers.
Apply Now
Since 2018, the Synthesis Institute has guided more than 1,000 people in legal, professionally guided group, and individual psychedelic journeys. The Psychedelic Practitioner Core Training reflects our best practices, cultivated through diligent focus and with supervision from some of the world's most experienced psychedelic experts, and we are eager to share our unique approach with those ready to further this important work.

Our curriculum design acknowledges there is no "one-size-fits-all" method for facilitating psychedelic experiences. With that understanding, we offer you the foundational skills critical to building the capacity to hold space for many ways of knowing. Your journey to becoming a knowledgeable, embodied, and intuitive practitioner is rooted in deep personal exploration, and this spaciousness allows you to develop an authentic, personalized, and multi-faceted approach to the work while ensuring adherence to the highest ethical and safety standards.
Join us for a unique professional training experience that will challenge, inspire, educate, and ultimately change you. It will make a positive impact on the lives of your clients while also co-creating the future of health and wellness.
Training With The Synthesis Institute Offers More Than Earning A Credential
The Personal Changes You Will Make During the Training Will Allow You to Develop the Embodied Traits of a Skilled, Compassionate, Ethical Psychedelic Facilitator
At the Synthesis Institute, we believe that to have full integrity and complete confidence in the safety and effectiveness of your work as a facilitator, your commitment to your own practice and inner transformation must be an ongoing priority.

What will differentiate you from graduates of other psychedelic training programs is that you will understand the science and current best practices, AND you will develop personal practices and professional support networks that will help you grow into a flexible, compassionate, collaborative, effective, co-creative facilitator.

In addition, our small group learning approach of no larger than 10 participants per learning facilitator allows you to be held with the level of compassion, care, and courage that the world needs you, as a practitioner, to embody.

This journey is not just about professional development. It also answers the call for an integrated, comprehensive approach to working with psychedelics, one that awakens your potential so you can serve others and catalyze the greater awakening the psychedelic renaissance offers.
In the Psychedelic Practitioner Core Training you will:
Develop a foundational understanding of the fundamentals of guiding a safe and ethical psychedelic journey—from screening to integration
Gain an awareness of relevant clinical research and evidence-based best practices
Broaden your understanding of well-established and emerging wisdom / traditional approaches
Become aware of your capacity to hold space for the wide range of experiences that can present themselves on a psychedelic journey, including identifying the limits of your current capabilities and the opportunities for further personal and professional growth
Establish a consistent personal practice and commitment to self-care and self-reflection
Assemble a toolkit of professional skills that allow you to hold space for others to grow and change
Build a support network of peers as well as connection to The Synthesis Institute and our international professional community
Recognize your own internal prejudices and unconscious biases and learn to create culturally sensitive and trauma-informed containers
Deepen your understanding of the ethical questions around cultural appropriation, extractivism, restorative justice, and generative reciprocity
Please be aware that earning a completion certificate for the Psychedelic Practitioner Core Training does not authorize you to lead or facilitate psychedelic journeys. As local regulations and legislation are developing and changing rapidly, make sure to follow the laws pertaining to your place of residence. Discover more about what a completion certificate allows for here.
The Synthesis Institute's Psychedelic Practitioner Core Training was created to provide you access to leading-edge research, interdisciplinary resources, and a variety of approaches to guiding clients through safe, legal, and ethical psychedelic journeys.
It Is Designed for People with Diverse Experience Who Demonstrate Maturity, Focus, Commitment, and the Desire to Work in Psychedelics
---
Enrollment Is By Application Only
For those interested in participating in the Psychedelic Practitioner Core Training, you must complete the program application. The application assesses your intentions and overall fit for the training program and includes inquiries about educational background, self-care practices, professional experience, group learning compatibility, and past psychedelic experience, if applicable.

We encourage professionals with diverse educational backgrounds, professional experiences, and levels of knowledge in psychedelics to apply.

Important: Please note that a background check will be conducted on all program participants by an authorized third party during the 13-month training. If a participant is found to have a criminal history, including a violent felony, they will be removed from the training, and a certificate of completion will not be issued.
Here Is What Leaders In the Psychedelic Space Say About Synthesis Institute: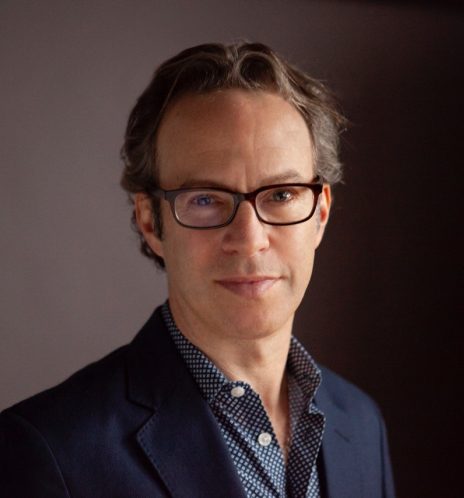 Bennet Zelner, Ph.D.
Regenerative Economist
---
"Psychedelics, when used appropriately, have the potential to revolutionize mental healthcare, and the professional training offered by Synthesis promises to help realize this potential. In contrast to mainstream approaches, Synthesis' approach recognizes the critical role that connection plays in the production of well-being. The program also includes sessions on novel economic approaches to the delivery of care, which are critical to supporting the novel clinical approaches that Synthesis is helping to pioneer."
Robin Cahart-Harris, Ph.D.
Founder of the Centre for Psychedelic Research at
Imperial College London
---
"Legal, professionally-organized retreats and trainings like (the ones) Synthesis offers can be a safe way for people to experience the transformational potential of psychedelics, and they can also be a great source of data for research centers like our own, helping to further advance the field. I'm excited to continue working alongside Synthesis to provide high-quality services and meaningful scientific research for the psychedelic community."
The Psychedelic Practitioner Core Training Honors Many Ways of Knowing With Our Four Lens Approach
The Synthesis approach recognizes that there are many ways of knowing. Our understanding of psychedelics and the psychedelic journey honors these different viewpoints. While our philosophy as a whole rests at the center of a myriad of different perspectives, our training is organized so that each month we look at a particular topic through each of four (4) primary lenses that capture the breadth and depth of the psychedelic field.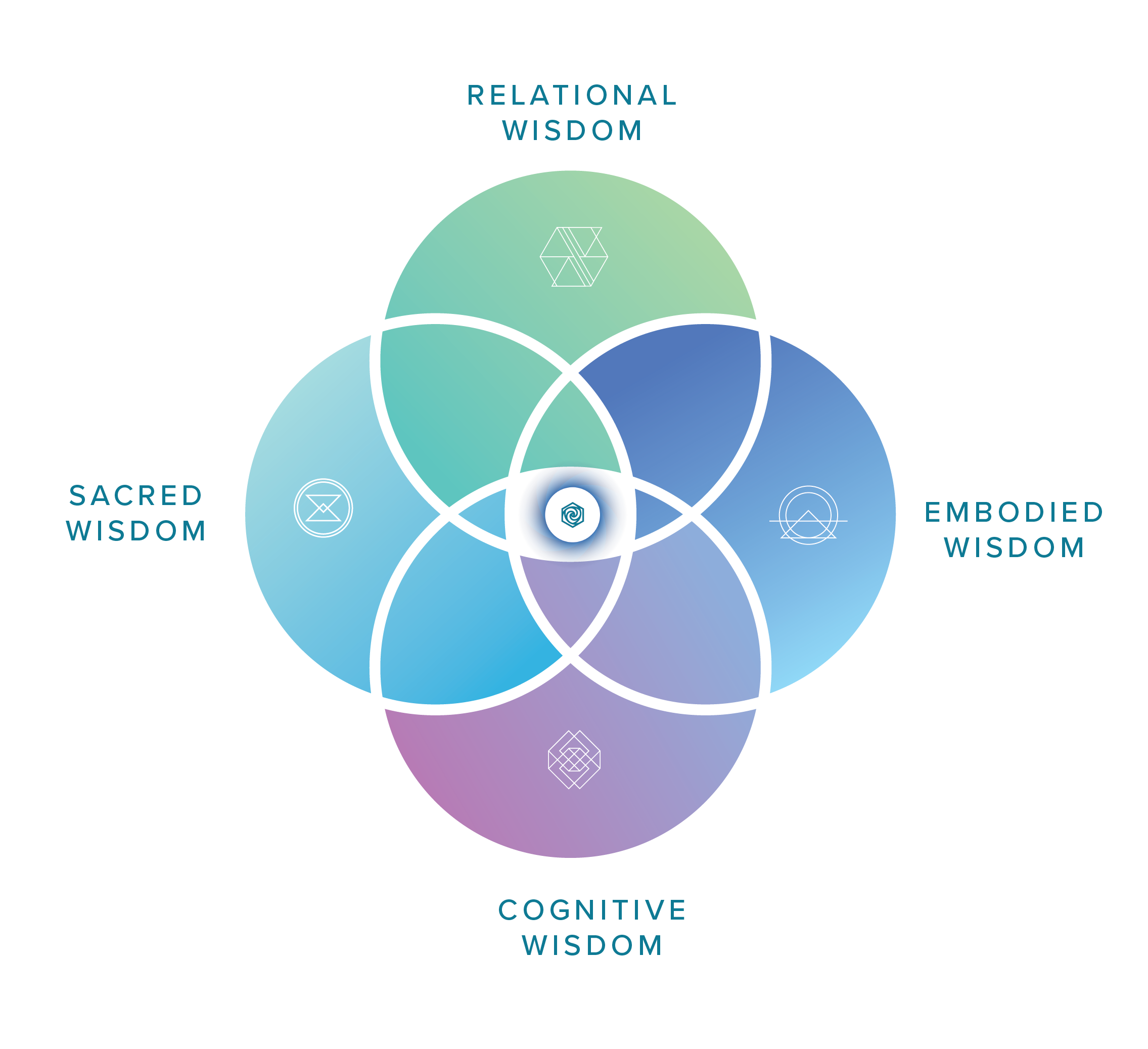 EMBODIED WISDOM
We each have a wellspring of wisdom inside us that we can access by committing to a path of personal growth and development. Not only is this fundamental to living a meaningful and intentional life, but the capacity to access your own embodied wisdom is also a prerequisite for being able to create and hold space for others. Through this lens, you will establish and/or enhance ongoing somatic, spiritual, and self-reflection practices; examine your personal ethics; articulate your personal values; and integrate your learnings from the other lenses.

COGNITIVE WISDOM
This lens looks at the contributions of history, philosophy, and science to our modern-day understanding of psychedelics. From neuroscience to psychopharmacology to harm reduction to best practices for psychedelic facilitation, we explore what is knowable through study, observation, and thought.

SACRED WISDOM
This lens explores the variety of ways that people make meaning in their life, including spiritual, philosophical, nature-based, and wisdom-based approaches that cultures developed long before, and in parallel with, modern scientific thinking. It acknowledges the wisdom keepers who have helped people navigate liminal spaces for thousands of years as well as contemporary practices that help people connect to themselves, others, and the more-than-human world.

RELATIONAL WISDOM
Life happens in relationships. We are always relating to the people, organizations, or the environment around us. This lens asks us to develop a deeper awareness of our role in the greater ecosystem of our life. We look at ways to build relational skills; examine the role we wish to play with clients and in the psychedelic community; and explore how to be deliberate and intentional as we bring this important work into the world.
PSYCHEDELIC PRACTITIONER
CORE TRAINING
Program Overview
Once you have completed the application process and been accepted into the program, you will be placed in a pod group of no larger than 10 students, plus a learning facilitator. These will be your learning companions for the training and, we hope, for a lifetime.
The Program Follows This Rhythm:
WELCOME AND ORIENTATION:
Our program begins on Saturday, November 4. For the first two (2) weeks, you will watch a variety of videos to orient you to the program. You will also meet with your learning facilitator and pod group to get to know each other and establish the ground rules for the journey ahead.
MONTHLY MODULES:
There are nine (9) themed coursework modules in the training, each lasting one month. The coursework modules span 13 months, with breaks in April 2024 and August 2024 to allow for periods of rest, self-care, and integration.
WEEKLY RECORDINGS:
Each week you will watch a 60- to 90-minute pre-recorded teaching session that corresponds to one of the four (4) lenses.
WEEKLY LIVE SESSIONS:
Throughout the orientation, nine (9) modules of coursework, and during the integration phase, you will meet weekly with your pod group for 2.5 hours each week. Under the guidance of your learning facilitator, these integration sessions may include discussion, professional supervision, skills practice, or other group exercises.
WEEKLY AND MONTHLY ASSIGNMENTS:
You will be given a variety of assignments designed to support your active and engaged integration of knowledge and practices. We estimate assignments will take an average of ten (10) to fifteen (15) hours per month.
MONTHLY, LIVE BONUS WORKSHOPS (OPTIONAL):
Enjoy talks and Q&A sessions from a rotating roster of thought leaders, wisdom elders, and visionaries.
ASSESSMENT, CLOSING & COMPLETION:
After the conclusion of the nine (9) coursework modules, you will participate in an assessment period, and then you will be eligible to receive your Psychedelic Practitioner Core Training certificate of completion and attend a final celebration to recognize your achievement.
PSYCHEDELIC PRACTITIONER
CORE TRAINING
Coursework Overview

PREPARING THE SOIL: Welcome and Orientation
We begin our journey together where all transformative journeys start—by orienting ourselves to where we are now and aligning ourselves as a community in the direction we are going. Over the course of two (2) weeks, you will be introduced to the key themes of the training, meet your pod group, review shared agreements, and begin a deep dive into self-exploration that will be a primary focus throughout the training.

MODULE ONE: Meet The Mushroom
In this module, we are introduced to the mushroom and truffles containing psilocybin, which is the foundation of our work at Synthesis. We explore the simplicity of the mushroom's form and the complexity of its impact. We look at what we know about the mushroom through our four lenses (embodied, cognitive, sacred, and relational wisdom), and we begin to explore how we interact with this dynamic organism and how we understand its role in our personal lives and our professional practice.

MODULE TWO: The Ecology of Ethics and the Role of the Shadow
To do this work with integrity, we must be aware of the ethical questions that we face as individuals and as a larger community. In this module, we explore an ecology of ethics that will support you in addressing different ethical challenges and systemic dynamics that cause harm. We also meet the Shadow and take some time to examine our own internalized biases, as well as how to work with the Shadow when engaging with our clients and with the larger psychedelic community.

MODULE THREE: Many Ways of Knowing
The Synthesis model is built around honoring the many ways of knowing and ethical meaning-making. We recognize that no one perspective sees the whole picture, so we will practice looking at the human experience through many different lenses. In this module, we will pay particular attention to different ways of understanding health and wholeness, the nuances of cultural context, and our ways of relating to ourselves, others, and the more-than-human world.

MODULE FOUR: Healing, Trauma, and the Body
On our journey to wholeness, we are bound to encounter various forms of trauma. Understanding how trauma works and how to create the conditions in which someone can surface, process, and resolve it is critical to psychedelic work, as psychedelics can both help and hinder the healing of trauma. In this module, we explore what it means to be a trauma-informed practitioner, including how to develop the relational, emotional, and somatic skills we need to be able to hold a healing space in ourselves and for others.

MODULE FIVE: Key Elements of Preparation
In this module, we explore various ways of preparing ourselves and our clients for a psychedelic experience, including useful somatic and cognitive practices as well as the importance of intentionality and building the therapeutic alliance.

MODULE SIX: Screening for Readiness and Safety
How we gauge readiness is both an art and a science, involving both intuition and facts. In this module, we will discuss how to screen for your own competence as well as for a client's readiness and safety. We will also explore various strategies to minimize risk before, during, and after a session or ceremony, in order to maximize our efforts at harm reduction.

MODULE SEVEN: Navigating Uncharted Territory
There are many ways to approach a psychedelic session or ceremony, and in this module we look at various approaches and discuss the importance of working in alignment with your capacity and a client's needs. We explore the topography of non-ordinary states of consciousness and deepen your work with practices that will help you become a compassionate, safe, abiding presence for those who wish to walk in uncharted territories.

MODULE EIGHT: Key Elements of Integration
Whether a psychedelic experience was delightful or difficult, harnessing insights and working with what emerged during the journey depends on intentional and ongoing integration. In this module, we explore different approaches to working with a variety of experiences and how to utilize an experience for lasting transformation.

MODULE NINE: A Life of Service
In this final module, you will reflect on your journey and synthesize what you have learned. You will also orient yourself to what is next, both as you prepare for your own psychedelic experience with Synthesis and as you think about how you wish to be of service to yourself, your community, the more-than-human world, and the emerging field of psychedelic care.

INTEGRATION: Assessment, Closing, and Completion
After the conclusion of the nine (9) coursework modules, you will participate in an assessment period during which your peers and your learning facilitator will review your portfolio of assignments and supervise a final oral examination. To honor your learning journey, we end with a closing ceremony and final celebration where you will receive your certificate of completion.
One-of-a-Kind, Facilitated, Small Group Study With Weekly Live Sessions
A unique component of the Psychedelic Practitioner Core Training is the small group learning experience. You will move through the program in groups of no larger than 10 participants that we affectionately refer to as pods. Your pod will be guided by one of our experienced learning facilitators who will offer mentorship, leadership, and guidance for your journey. You will be with your pod for the orientation, nine (9) coursework modules, and the integration period.

Current students report this is one of the most meaningful components of the program. Not only do they feel held and supported throughout the education process, but they are creating lasting connections that will continue to support their personal and professional growth beyond the training. The weekly live small group pod session dates and times will be released once the next training cohort start date is determined.

All weekly small group pod sessions are 2.5 hours in length. You will be assigned a small group pod training day/time as part of the onboarding process once you are enrolled in the training.

Note: Seasonal time changes may affect the time by one (1) hour during certain parts of the year. Additional pod times may be made available pending enrollment.


Meet Some of the Psychedelic Practitioner Core Training Learning Facilitators
The learning facilitators are highly skilled practitioners who guide the small group pods for the duration of the training. They come from a variety of backgrounds and may be therapists, psychedelic therapists, executive leadership coaches, medical professionals, or transformational coaches. They undergo extensive training and ongoing supervision by our program team to ensure they can hold the container for transformational learning—witnessing and mirroring back your strengths and supporting you as you encounter your growth edges. They are invested in your learning and well-being and are a key advocate and accountability partner on your journey.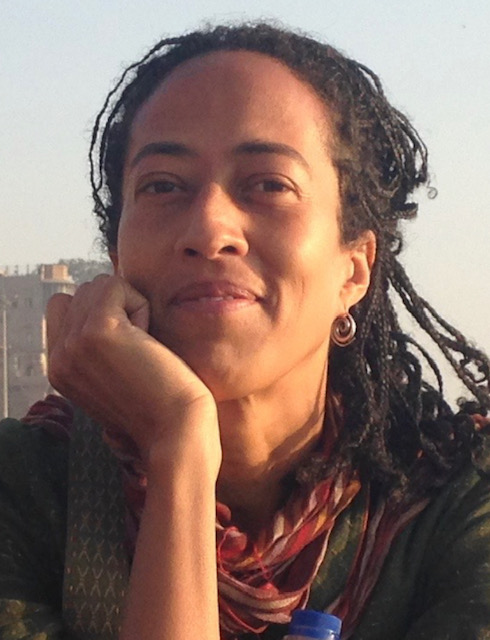 Ladybird Morgan RN, MSW, RCST practitioner, has helped guide medical practitioners, families, caregivers, programs, and institutions around the world (including with Doctors Without Borders and in California Prisons) on how to be present to difficult experiences by remembering, embodying, and responding from the deepest place of truth. Her work is informed by a lifetime commitment to meditation, sacred practices, and personal inquiry. Currently a private palliative care consultant with Mettlehealth and a co-facilitator for Commonweal's Cancer Care Help Program and Healing Circles, she is also a co-investigator/study therapist with a University of Washington study of psilocybin-assisted psychotherapy and the Co-Founder/Program Director of The Humane Prison Hospice Project.
CLOSE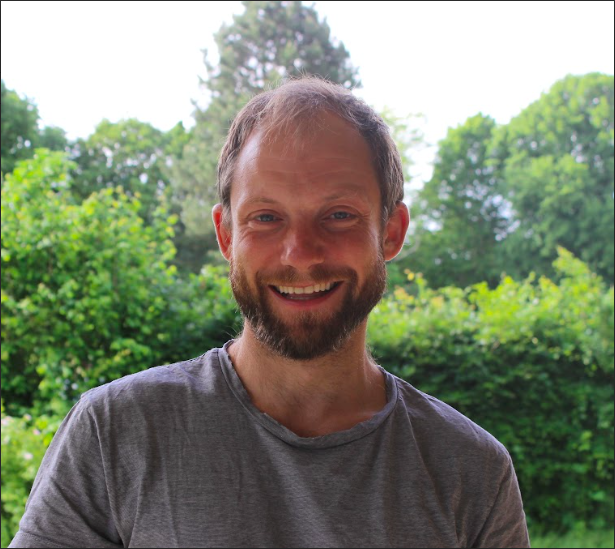 Nikolaj Knub is a philosopher and Jungian psychotherapist based in Copenhagen. Besides offering individual therapy he facilitates workshops and offers rituals with ceremonial cacao and the use of active imagination. Currently, Nikolaj is pursuing a long-standing interest in eco-psychology and experimenting with ways in which to bring therapeutic practices out of the consulting room and into the wild.
CLOSE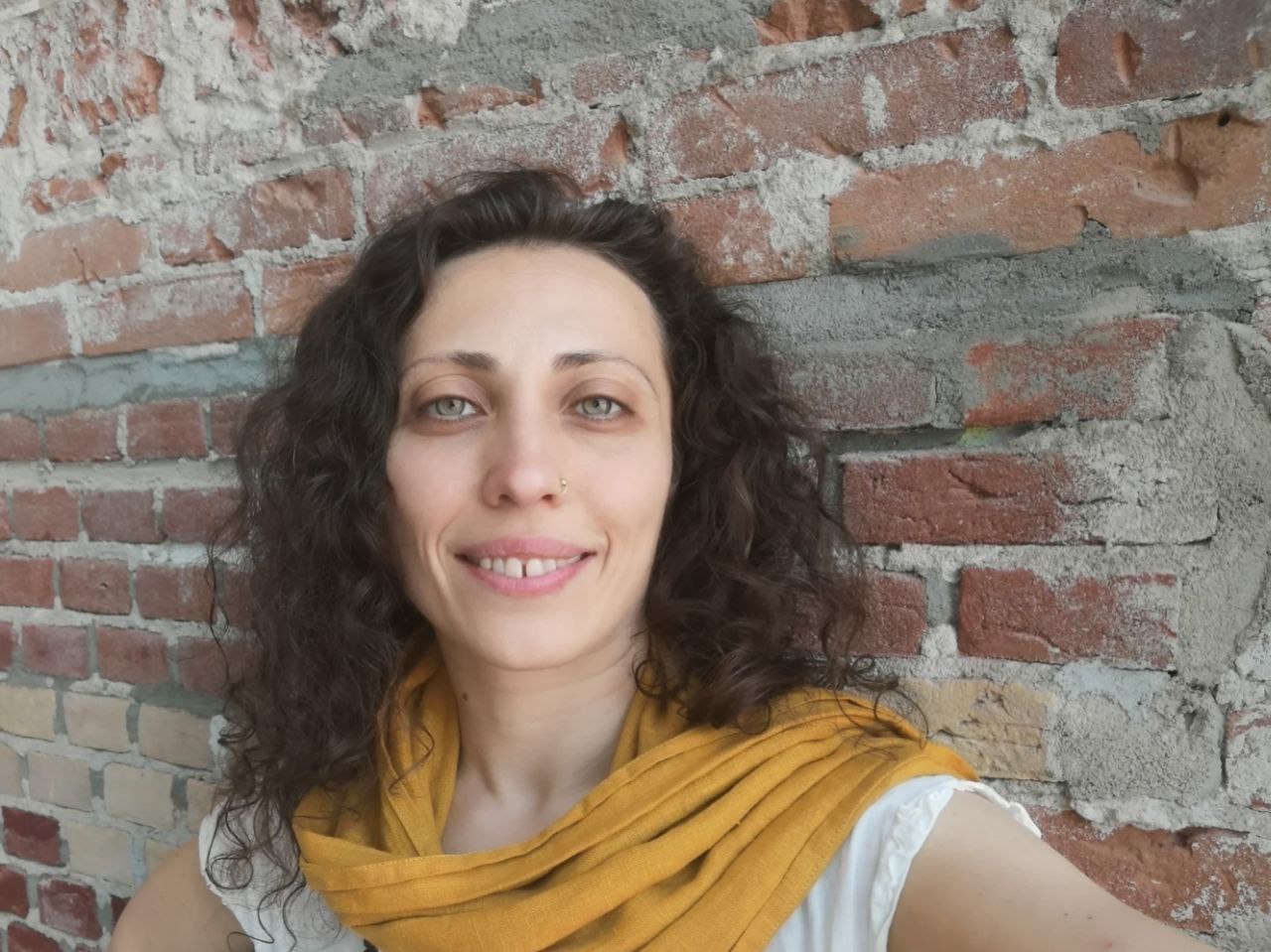 Dr. L. (Lela) Mosemghvdlishvili is a transformative educator working on the intersections of academia, wisdom traditions, and embodied practices. Lela has served as a board member of the Amsterdam Psychedelic Research Association (APRA) since 2017. At the University of Amsterdam, they designed and have been teaching an interdisciplinary elective project Critical Issues in Psychedelic Renessainsefor the past five years. A notable part of Lela's life is devoted to the ongoing study and practice of Maha and Ati Yoga, experiential dancing, and regular silent retreats for introspection. These modalities are vital sources of insight and understanding to them. Lela is also an authorized Feeding Your Demons® facilitator, and meditation teacher.
CLOSE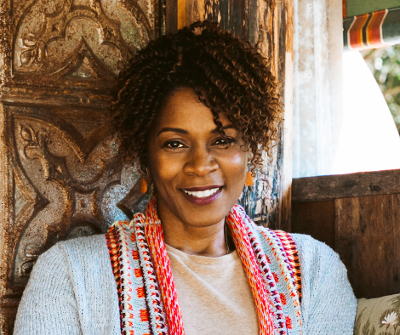 Chara Caruthers is a skilled facilitator with decades of personal and professional practice as an educator, therapist and lifestyle medicine practitioner working with groups and individuals. Her life and work is grounded in eastern spiritual traditions, ancient and indigenous wisdom and modern science and philosophy. She holds a professional certification in psychedelics, entheogens and transpersonal psychology, is a graduate of the Center for Holding Space Foundations program at the Leadership level, and is currently completing a master of science in transpersonal psychology. As a Yoga Therapist (C-IAYT), certified Ayurvedic practitioner and psychedelic researcher, she is passionately dedicated to building bridges between ancient lifestyle traditions and modern western medical approaches to mental health and wellbeing. Chara believes that a loving and supportive community is the vital and often missing piece of the picture of wellbeing for so many. She recognizes that her work in the psychedelic space is that of building and empowering community as a container for embodying our wholeness.
CLOSE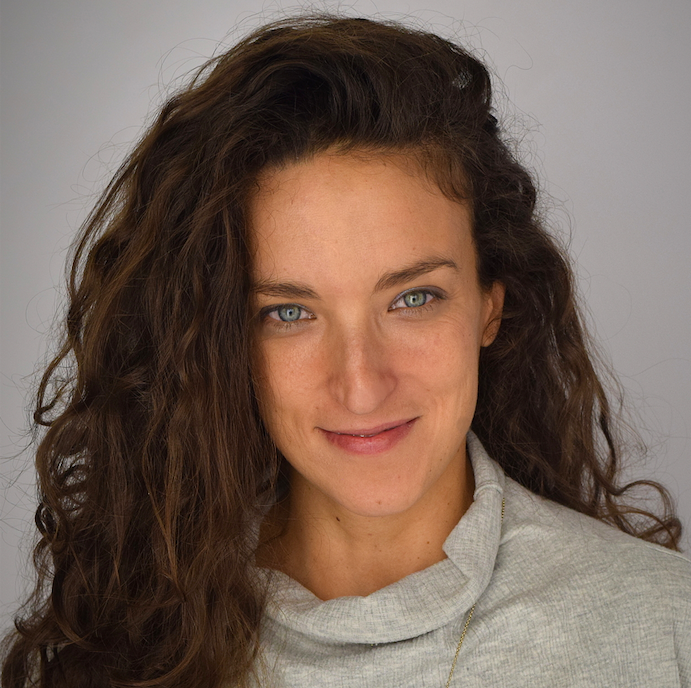 Dr. Stephanie Van Hope, R.N., D.N.P., is a registered nurse, certified nurse coach, and doctor of nursing practice with experience in oncology, hospice, and health coaching. She served as a study guide for New York University's Psilocybin Cancer Anxiety project, guiding cancer patients through psychedelic journeys with psilocybin, and offers a continuing education course for nurses entitled Nursing & Sacred Medicine: Introduction to Psychedelic Therapy. Stephanie is a Reiki practitioner and a student of yoga, meditation, shamanic healing, astrology, plant medicine, music, dance, and the sacred traditions of many faiths. She currently resides with her husband, son, and many animals in an intentional community in the Catskills region of New York.
CLOSE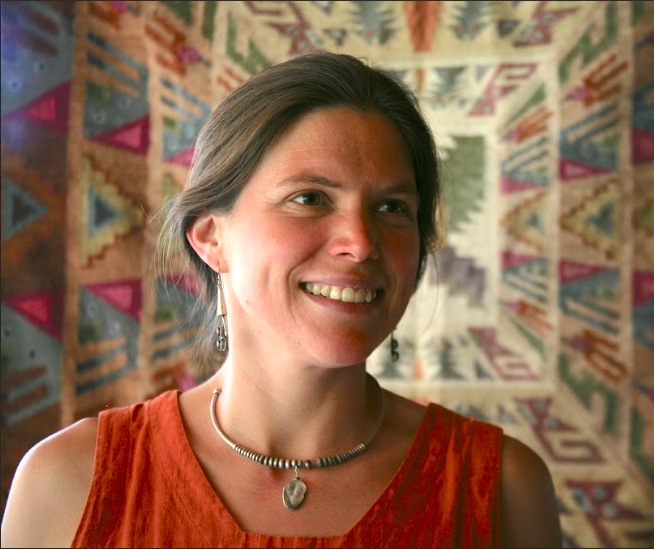 Anja Loizaga-Velder, PH.D., is a German-Mexican clinical psychologist and psychotherapist with a humanistic and transpersonal orientation. Parallel to her psychotherapeutic practice, Anja has been collaborating with indigenous healers and investigating the therapeutic potential of the ritual use of psychedelic plants for over 25 years.
CLOSE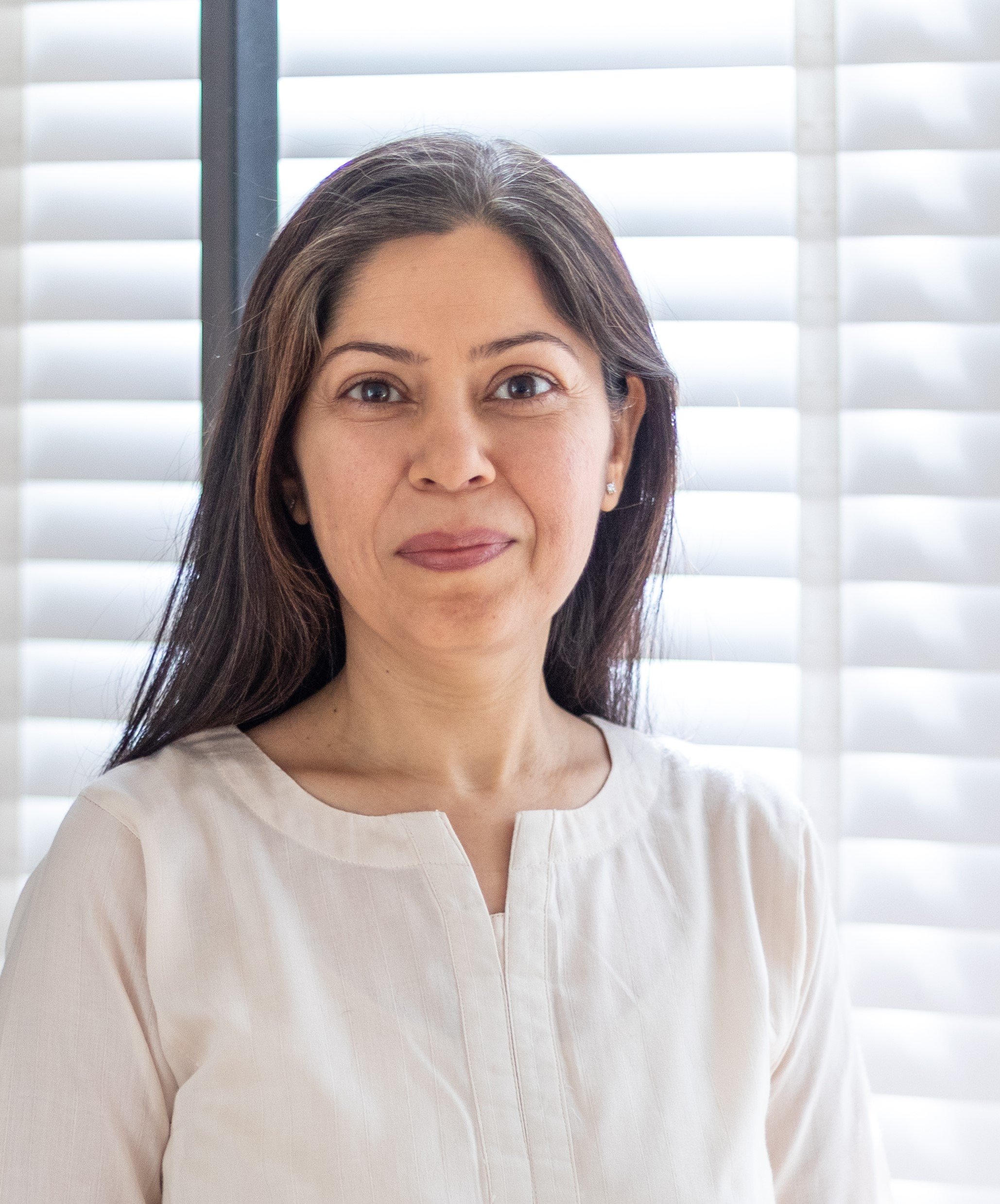 Vibhu Khera is an experienced educator, meditation teacher, and transpersonal therapist. She has a deep passion for yoga, whirling, nature walks, and reading. Vibhu has received extensive training in Meta-cognitive awareness, NLP, Emotional therapy, Yogic science, and Mindfulness. Her primary focus is assisting individuals in achieving emotional coherence, reclaiming their minds, expanding their inner space, and overcoming the challenges and dramas of life.
CLOSE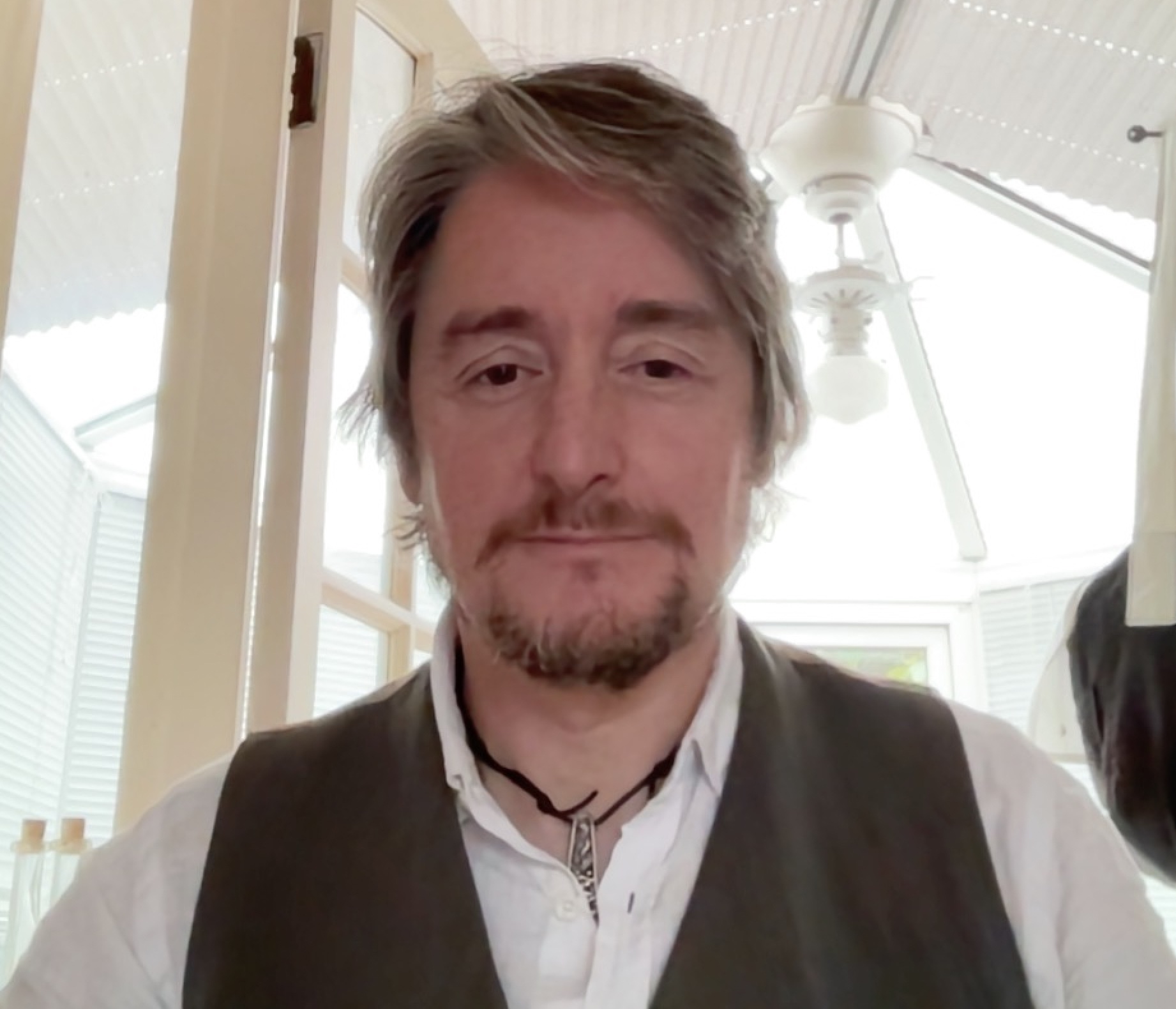 Dr. Allen Goodwin (Bsc (Hons), Ph.D.) has spent the last twenty years as a full-time senior University lecturer in Psychology focusing mainly on the areas of Research Methods & Statistics, Neuroscience, and Visual perception. He has received numerous prestigious university inspirational teaching awards and is a contract-published author.
Dr. Goodwin holds an animistic perspective, a result of over thirty years of Druidic and Shamanic Practice. In 2013, he discarded his academic career as an act of faith and relocated to the place of his youth devoting himself to his family and working as a professionally trained shamanic practitioner (both in core and classical techniques).
In all his work, he aims to facilitate a greater connection for his clients to develop their sense of connection to their true self and their sense of place within their own lives.
CLOSE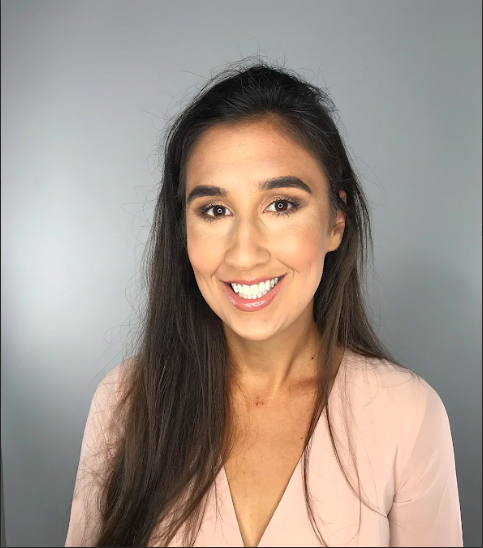 Natalie is committed to fostering personal growth and transformation; her journey in the human services field has spanned over a decade. This experience has deepened her understanding of trauma and its impact on individuals. As a master's level intern in Clinical Mental Health Counseling, she has the privilege of directly counseling clients while gaining insights from the mentorship of experienced supervisors.
Natalie is deeply committed to engaging in harm reduction and providing supportive care as a volunteer on the Fireside hotline for those navigating psychedelic experiences. She also founded "Your Healing Guide," an initiative to guide individuals toward inner peace and holistic self-healing.
She has always believed that the power to heal and transform lies within us. We can unlock immeasurable potential by connecting with our breath and being attuned to our bodily sensations. She offers guided meditations tailored to diverse audiences, from individuals and groups to schools and businesses, to support this belief.
Additionally, she enjoys being a learning facilitator for The Synthesis Institutes Psychedelic Practitioner Core Training program. Natalie is a certified 200-hour yoga practitioner and is trained in the Quantum Healing Hypnosis Technique. She focuses on somatic healing and ensures that her clients always find a supportive and compassionate space for exploration and growth.
A client-centered approach is at the core of her practice, ensuring that she understands and addresses each individual's unique needs and goals. She strives to create an environment of trust and respect where thoughts and feelings can be freely expressed.
She is on a continuous journey to explore and integrate various healing modalities. Embracing the philosophy that "You are your own best healer," she is dedicated to empowering each individual in their healing journey.
CLOSE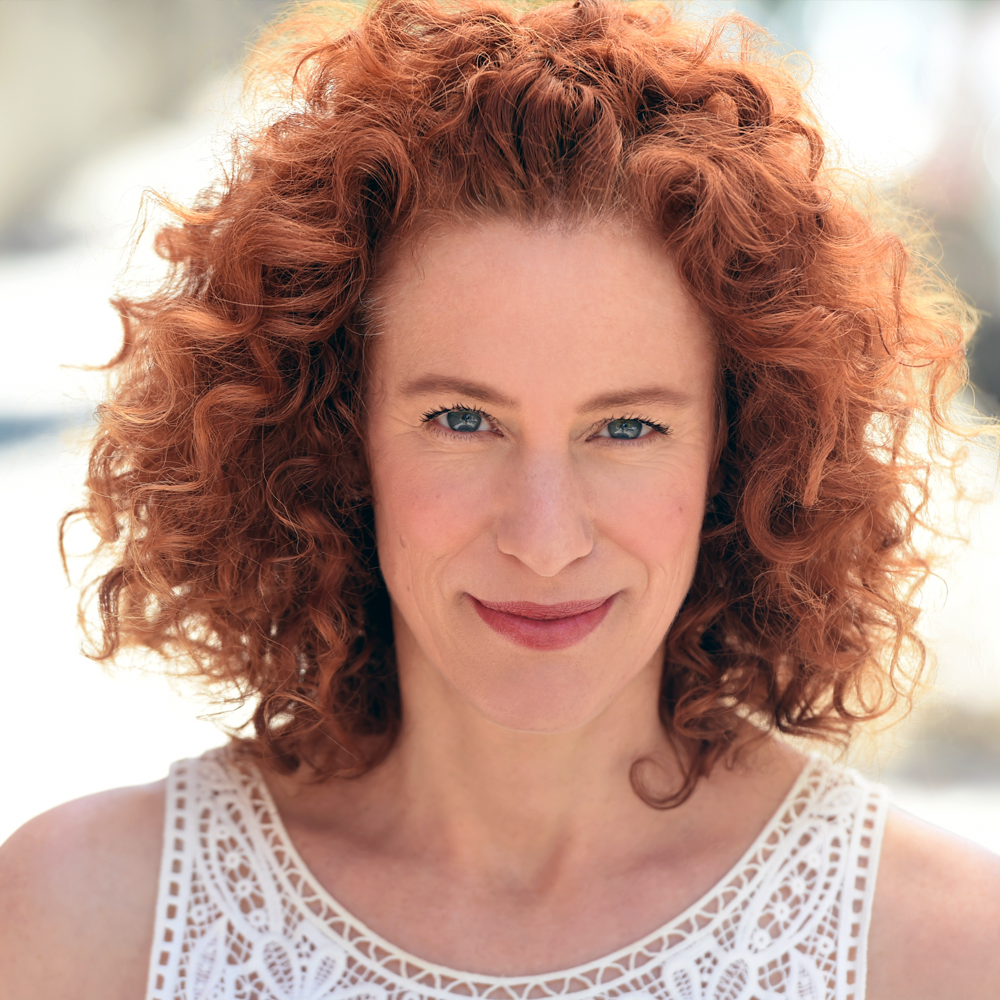 Mina Samuels is a writer, speaker, playwright, and performer, and in a previous incarnation, a litigation lawyer and human rights advocate; as well as an athlete and meditation practitioner, trained in Non-Violent Communication and Internal Family Systems. Mina offers workshops and one-on-one facilitations on the transformative power of the body-mind connection and how it nourishes our whole self. Her books include, Run Like A Girl 365 Days: A Practical, Personal, Inspirational Guide for Women Athletes and Run Like a Girl: How Strong Women Make Happy Lives and she writes regularly for Medium and Fit Is A Feminist Issue. She has also created and performed two award-winning solo shows and an ensemble play.
CLOSE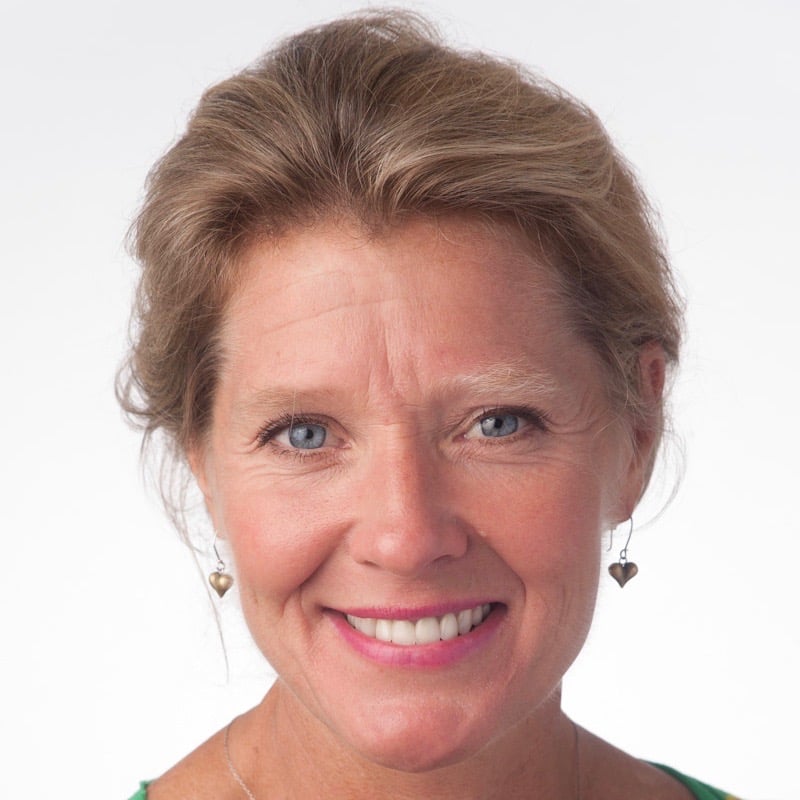 Meghan Kennedy, LCSW, CPTR, 30-year private practice specializing in trauma & systemic disequilibrium, she has been an international consultant on psychosocial and culturally-sensitive treatment issues for communities under siege due to war, political unrest and natural disasters. Her understanding of the interdependent features of trauma, addictions-formation and character structure lends to working with the parallel processes seen in greater cultural disequilibrium - and requiring greater healing modalities. International consulting experiences lead her to explore the utilization of psychedelic substances across varying cultural settings. In 2016 Meghan was certified in Psychedelic-assisted Therapies & Research at the California Institute of Integral Studies in their inaugural run of the first accredited university program of its kind. This lead to working in research with the Multidisciplinary Association for Psychedelic Studies as an adherence rater for the trials on MDMA-assisted therapy for PTSD. She has taught on the topics of trauma and transpersonal healing frameworks, as well as risk mitigation and integration of non-dual states of consciousness for several years. Meghan is also working to create mainstream structures that will assure a swift and just roll-out of these treatments and the training necessary to provide them once governmental structures clear the way.Trust in the greater cosmology reached through this work is what fuels her belief in, and service to, this important healing paradigm.
CLOSE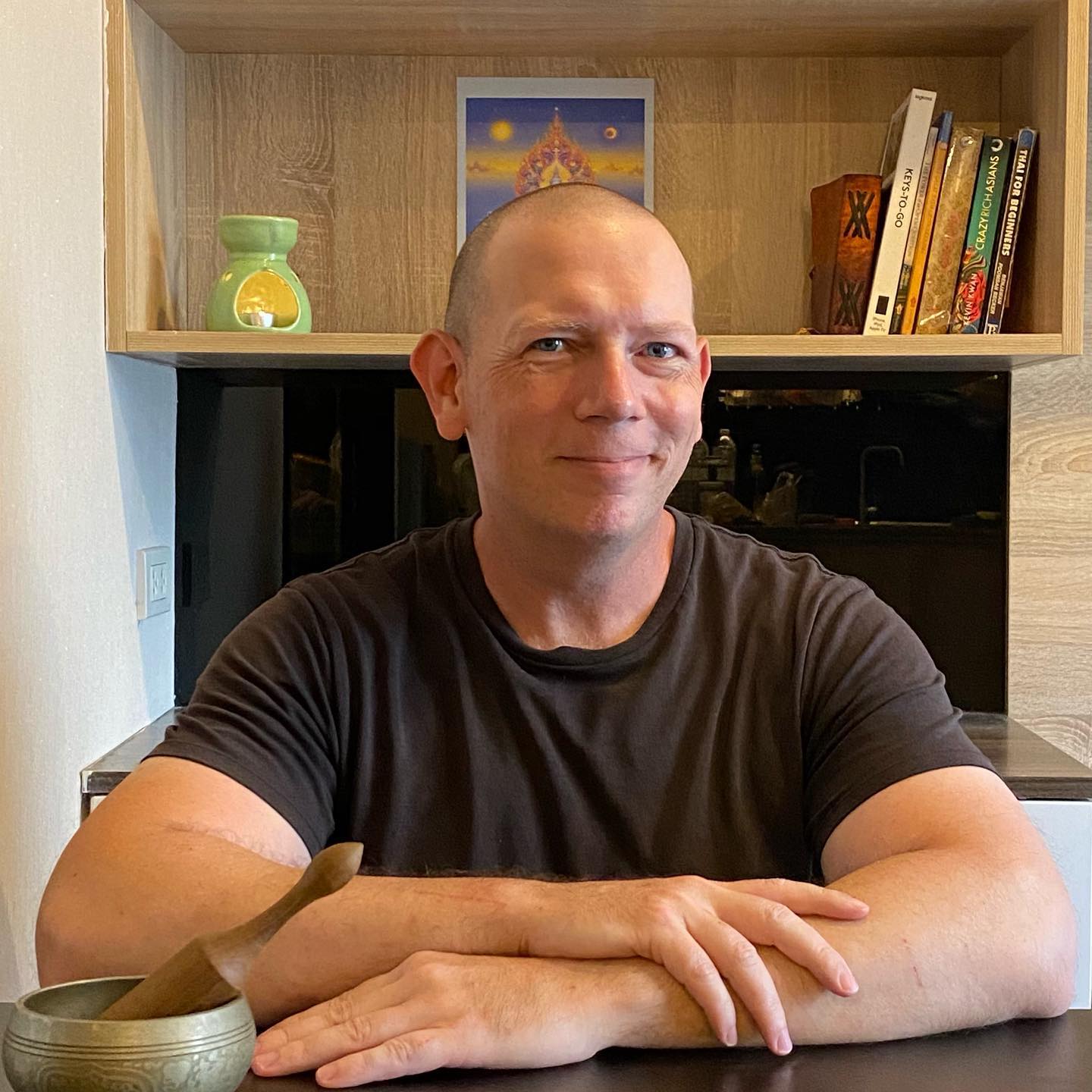 Christopher Luard has been studying and practicing various forms of meditation for over thirty-five years. He has received formal training in Korean and Japanese Zen; Mahamudra and Dzogchen from the Tibetan traditions, and Vipassana from the Theravada Burmese tradition, Vedanta from the Hindu tradition. In addition to these trainings, Chris had studied extensively within more modern traditions such as Secular Dharma, Trauma-Sensitive Mindfulness, Nonviolent Communication, Neuroplasticity, and MBSR. Upon witnessing the tragic events of Sept 11th, 2001 in Manhattan, Chris dedicated his life to the study and teaching of contemplative practices. He teaches from a secular voice and is committed to bringing these timeless teachings to all who wish to receive them. Chris has facilitated in centers in Portugal, Hong Kong, the Philippines, Malaysia, the USA, and the U.K. and continues to live and teach in Thailand.
CLOSE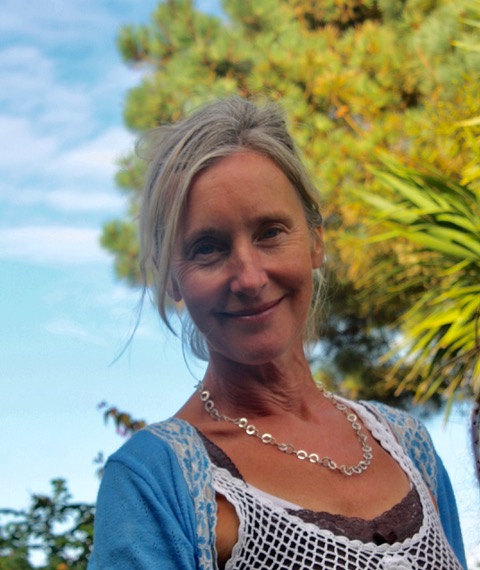 Mary is a psychotherapist with over 30 years experience of working in a variety of UK healthcare settings as a clinical supervisor, group facilitator, researcher, and educator. She specializes in helping people face loss and change, illness, and death, and is particularly interested in how nature connection, mindfulness, self-compassion, and vision quest rites of passage can support journeys of personal growth, transformation, and healing. In her spare time, she tends an old Cornish garden, which has lots of flowers and brambles. She swims in the sea all year round and loves to walk in wild places.
CLOSE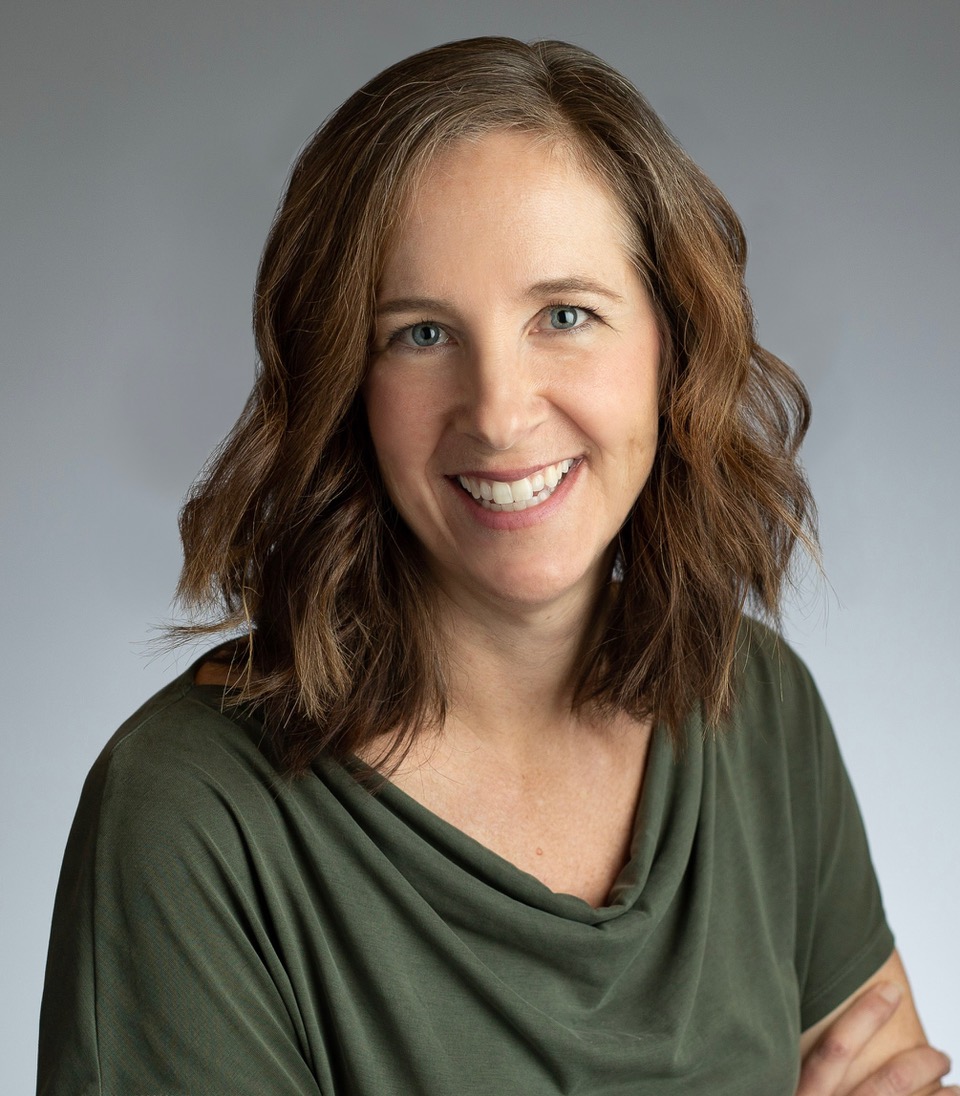 Julie Henningsen, PA-C, MPAS, is a medical healthcare provider with experience in emergency medicine, urgent care, and dermatology; and is a Synthesis-certified psychedelic practitioner. She prefers a holistic approach to patient care, acknowledging our inner healing wisdom and the potential for entheogens to facilitate authentic transformation. Having worked as an outdoor and environmental program director for several universities, Julie has an extensive background in facilitating immersive, nature-based experiences. She has been a faculty member of the National Outdoor Leadership School for over 20 years, leading wilderness emergency medicine courses around the globe. Julie is the founder of Headwaters Field Medicine, a Montana-based wilderness medicine training organization. Her passion for exploration of both the natural world, and the nature of consciousness drives her pursuit of life-long learning.
CLOSE
Access to a Growing Library of Bonus Workshops to Deepen Your Learning
In addition to weekly programming and monthly Live, Bonus Workshop and Q&A sessions, you will have access to a growing library of important conversations curated to enhance your learning beyond the core curriculum, including:
History Lessons
A foundational part of understanding where we are today is understanding where we've come from. In this series of workshops, you will gain an overview of the history of psychedelics—from ancient to modern. You will gain a deeper understanding of the gifts and challenges of the current psychedelic renaissance that can serve to guide us towards a more global and holistic reimagining of the place of psychedelics in society today.
A Brief History of Psychedelics

with Jules Evans

From Curanderas to Clinicians: The History and Future of Psychedelic Therapy with Dr. Rosalind Watts
Psychedelic Lessons from Indigenous Mesoamerican Cultures with Osiris Sinuhé González Romero
The Business of Psychedelics
What will it take to make the burgeoning psychedelic industry responsible and regenerative? What is your role in this ever-expanding field? This series of workshops examines how we can maintain integrity and grow an industry in alignment with our values in the face of growing economic pressures.
Understanding Career Opportunities in the Psychedelic Field

with Myles Katz, Bennet Zelner, Tura Patterson, and Genesee Herzberg
The Art of Storytelling
Storytelling supports us in teaching, learning, and making meaning of our experiences—from the most humbling to the most inspirational. It allows us to share across time, language, and culture. In this series of workshops, you are supported to dive into the various tools to craft and tell a story, including guided exercises for embodying your experience.
The Power of Story

with Richard Olivier

Sacred Technology: The Power of Ritual, Ceremony, and Storytelling

with Rev. Mkali Carole Dansi.
The Healing Power of Nature
A core aspect of the Synthesis approach to psychedelic facilitation is a deep connection with and reverence for nature. These workshops take you from the philosophical to the practical in exploring how nature can be an integral partner in the healing process.
A Conversation With David Abram

moderated by Martijn Schirp

Psyche & Nature

with Dr. Rachel Lovie Ph.D.

Nature, Mysticism, and Psychedelics with Stefan Batorijs
What Psychedelic Practitioner Core Training Participants are Saying:
"This is an exceptional program. Every single faculty has been amazing, without exception. I am so grateful for the level of care and integrity they bring."
– Ondine Norman, Coach
---
"After 20 years of formal education, this was the first course that ever asked for true introspection, a broader look at my own biases and motivations, and specific ways of viewing the world. The faculty clearly care deeply and have put a great deal of thought into crafting a comprehensive and challenging program while building a safe learning environment. Also, I love my pod group and have already experienced my psychedelic social and professional circles expanding in very cool ways!"
– Sarah Rhodes, MD
---
"This program really helped me connect with parts of myself that don't get enough attention—the mystical, magical, wild parts."
– Lou Lukas, MD
---
Meet Some of the Psychedelic Practitioner Core Training Expert Faculty

Faculty in the Embodied Wisdom Lens Includes: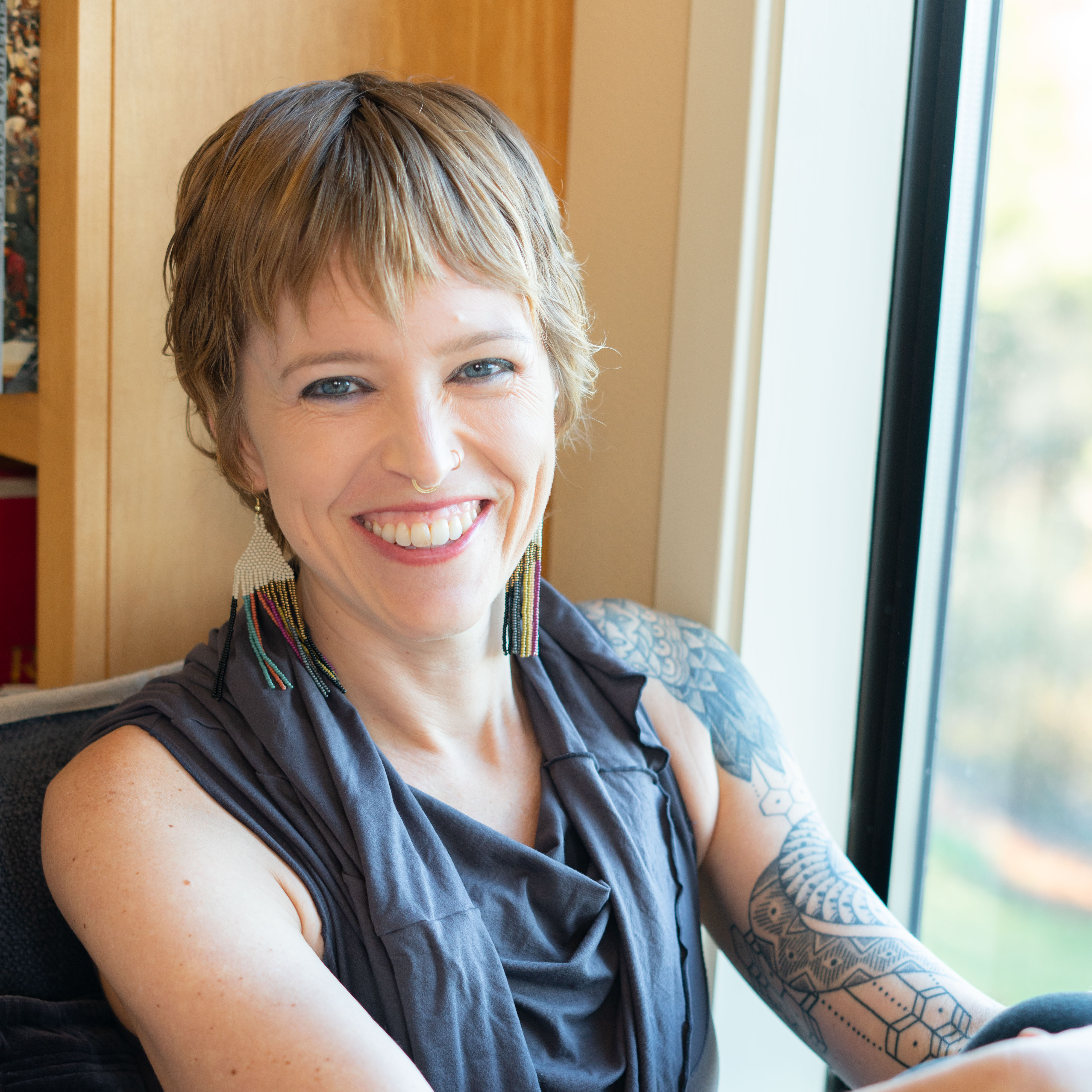 Valeria McCarroll
Consciousness Guide, Somatic Psychotherapist
Valeria McCarroll, Ph.D., LMFT, is a teacher of somatic and transpersonal psychology at the California Institute of Integral Studies (CIIS) and a licensed psychotherapist. A graduate of CIIS's Certificate in Psychedelic Therapies and Research, she has been immersed in the field of psychedelic work for over a decade. Valeria serves as the Embodied Wisdom Content Advisor for the Synthesis Institute and formerly worked with the Center for Consciousness Medicine. She stewards a body of work called "Somadelics", a contemporary path of practice that uses expanded states to transform the traumas of embodied systemic oppression. Valeria lives in Northern California with her family and enjoys innovating liberative systems to deconstruct patriarchy.
CLOSE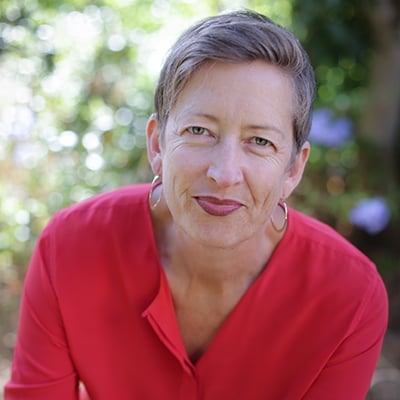 Staci Haines
Somatics and Social Justice Pioneer
Staci Haines is a national leader in the field of somatics and creator of generative somatics, a resilience-based somatic approach integrating a social justice analysis. She is cofounder of two nonprofits: generative somatics, and generationFIVE, a community-based organization whose mission is to end the sexual abuse of children within five generations. She is also author of The Politics of Trauma: Somatics, Healing, and Social Justice and Healing Sex: A Mind Body Approach to Healing Sexual Trauma.
CLOSE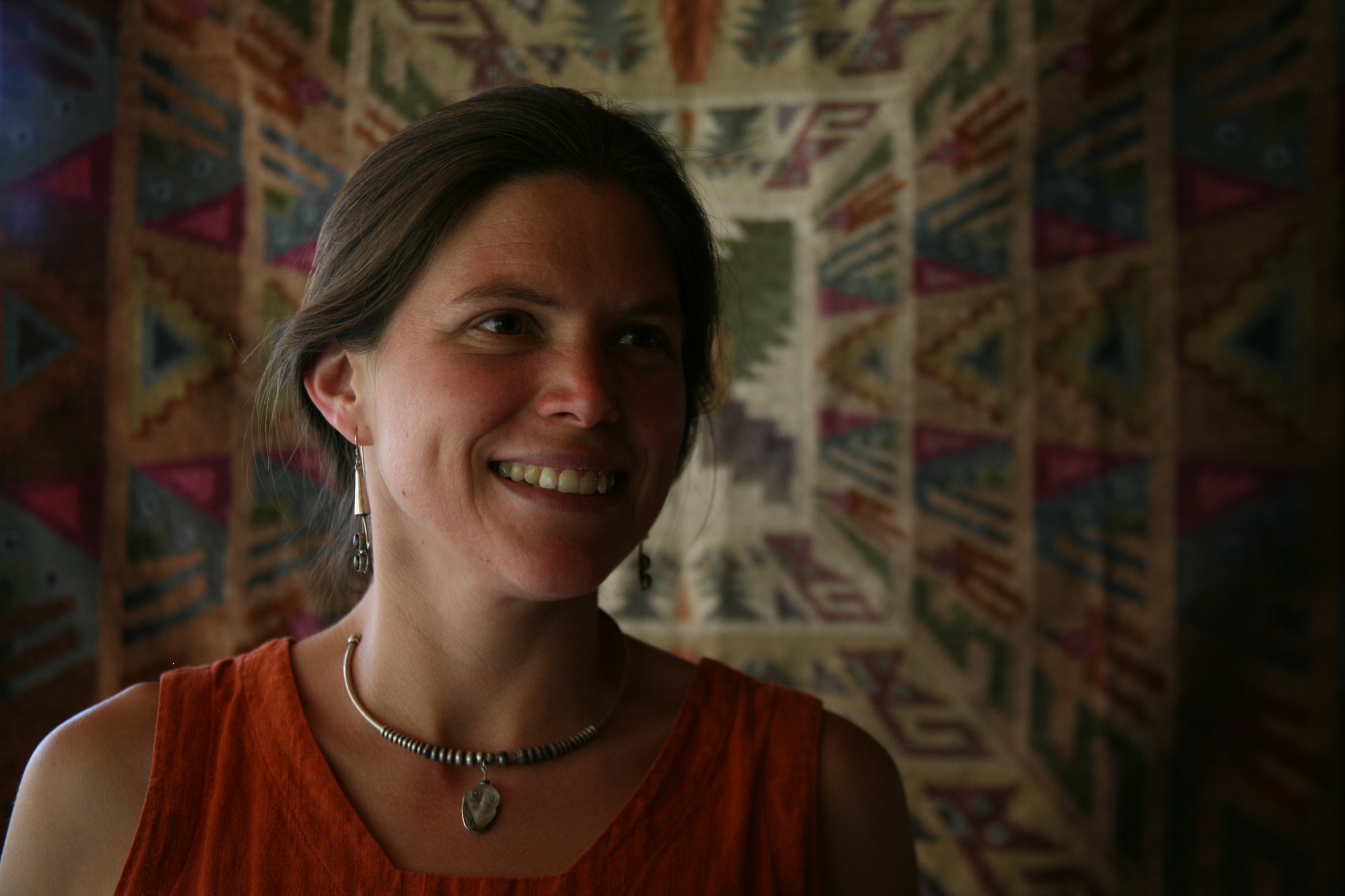 Anja Loizaga-Velder
PhD Clinical Psychologist and Psychotherapist
Anja Loizaga-Velder is a German-Mexican clinical psychologist and psychotherapist with a humanistic and transpersonal orientation. Parallel to her psychotherapeutic practice, Anja has been collaborating with indigenous healers and investigating the therapeutic potential of the ritual use of psychedelic plants for over 25 years.
CLOSE

Faculty in the Cognitive Wisdom Lens Includes: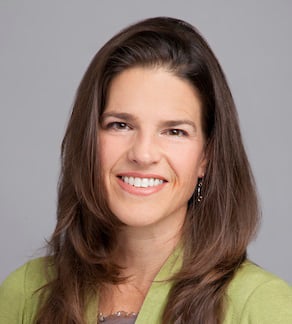 Malynn Utzinger
Director of Integrative Medicine and Cofounder of Usona Institute
Dr. Malynn Utzinger, is cofounder and director of integrative medicine at Usona Institute, a non-profit psychedelic medical research organization. She is also director of integrative practices for the international biotech company Promega. She combines her experience in medicine and research with contemplative and integrative approaches to mind-body health.
CLOSE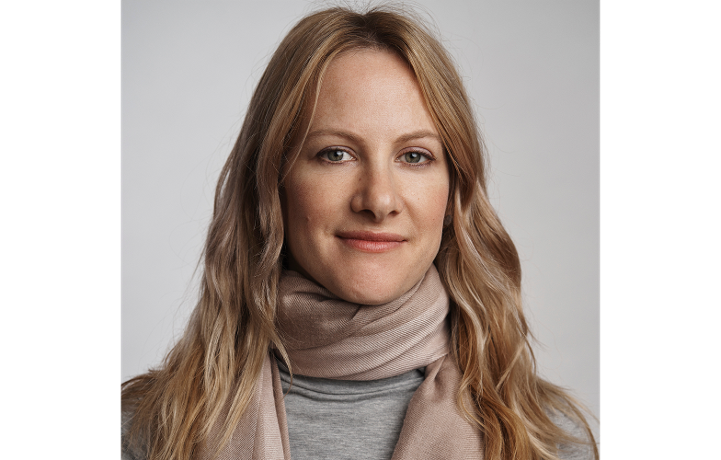 Rosalind Watts
PhD Clinical Psychologist and Founder of ACER Integration
Dr. Watts is a clinical psychologist, a mother, and a nature lover. Her work as the Clinical Lead for Imperial College London's psilocybin trial, and subsequent role as the Clinical Director at Synthesis Institute, have made her one of the most prominent voices and minds in the field of psychedelic research.

Dr. Watts has been named one of the 50 Most Influential People in Psychedelics as well as one of the top Top 16 Women Shaping the Future of Psychedelics. However, what sets Dr. Watts apart is her focus on integration, harm reduction, and inclusion in the psychedelic space.

Dr. Watts builds tools and structures to foster connectedness after psychedelic experiences, finding inspiration for their design from nature. The most recent of which is the integration community she's created - ACER Integration. ACER Integration aims to provide experiential education around how to integrate singular experiences into the wider collective and how to connect more deeply to the self, others, and nature.
CLOSE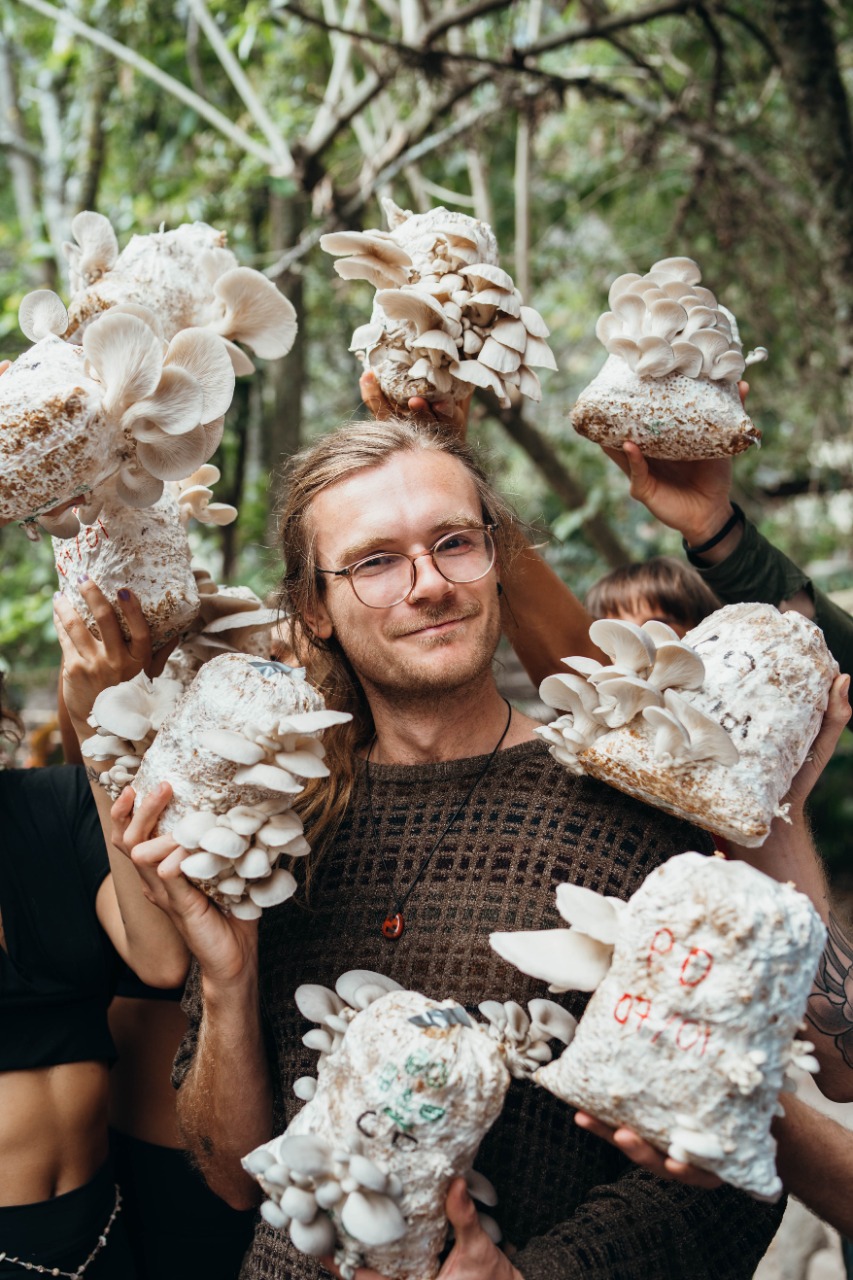 Jasper Degenaars
Hyphae Headmaster at Fungi Academy
Jasper Degenaars is the chief education officer at Fungi Academy in Guatemala. He has taught over 2,000 people how to successfully grow all kinds of mushrooms. Born and raised in the Netherlands, he believes that sacred mushrooms have the potential to deepen our connection with nature, ourselves, and our communities.
CLOSE

Faculty in the Sacred Wisdom Lens Includes: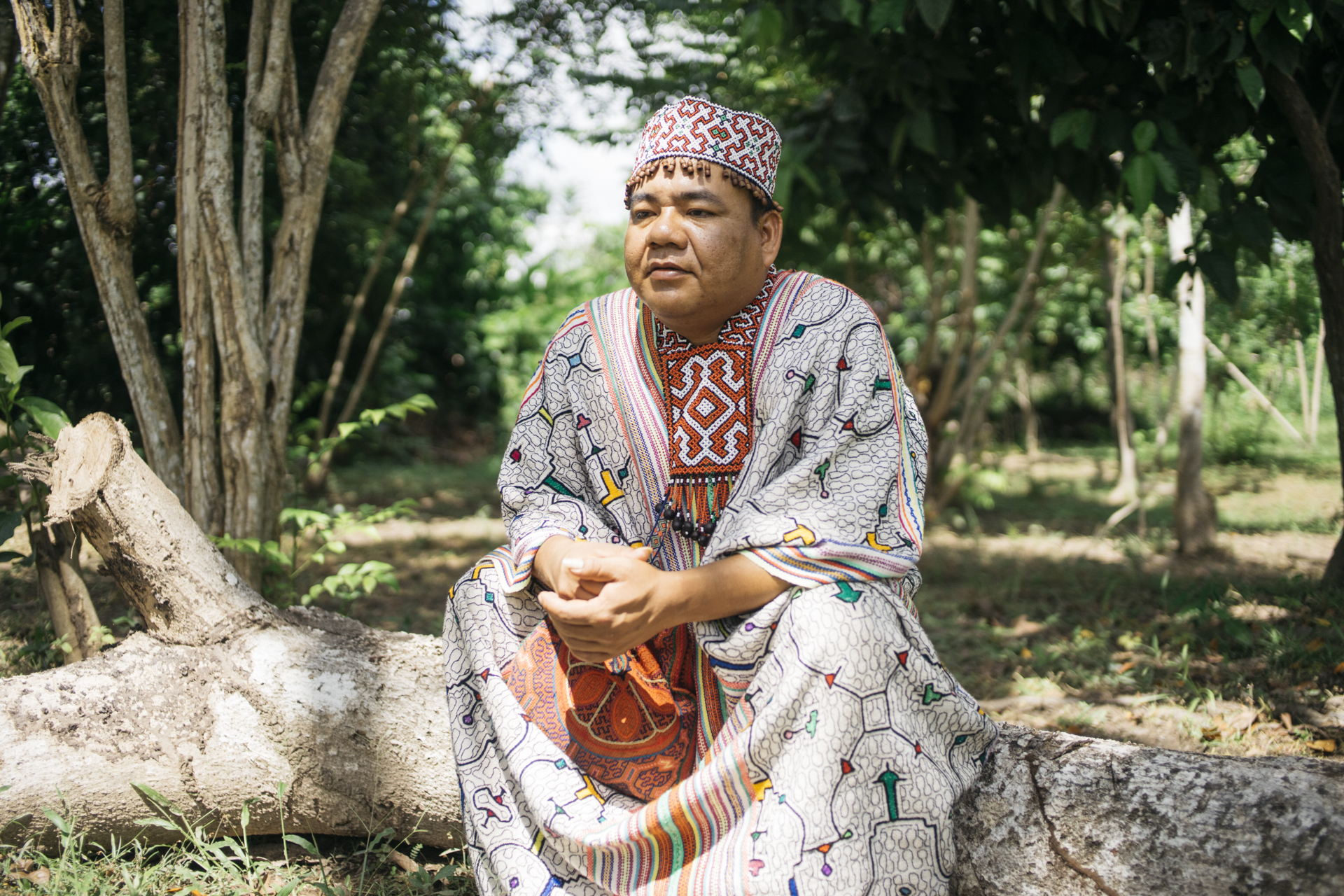 Maestro José López Sánchez
Shipibo Traditional Doctor
Maestro Jose Lopez Sanchez is a Shipibo Traditional doctor from Peru. From a young age, José was tapped by his grandfather to be a plant medicine healer. He specializes in protection, unblocking and releasing negative energies and finding the root of a situation, aligning and harmonizing the individual, whether in body, energy, or spirit. José directs his ceremonies and dietas with extreme tenderness, kindness, compassion, humility, and firmness. In addition to working in the Amazon, José travels the world sharing his wisdom.
CLOSE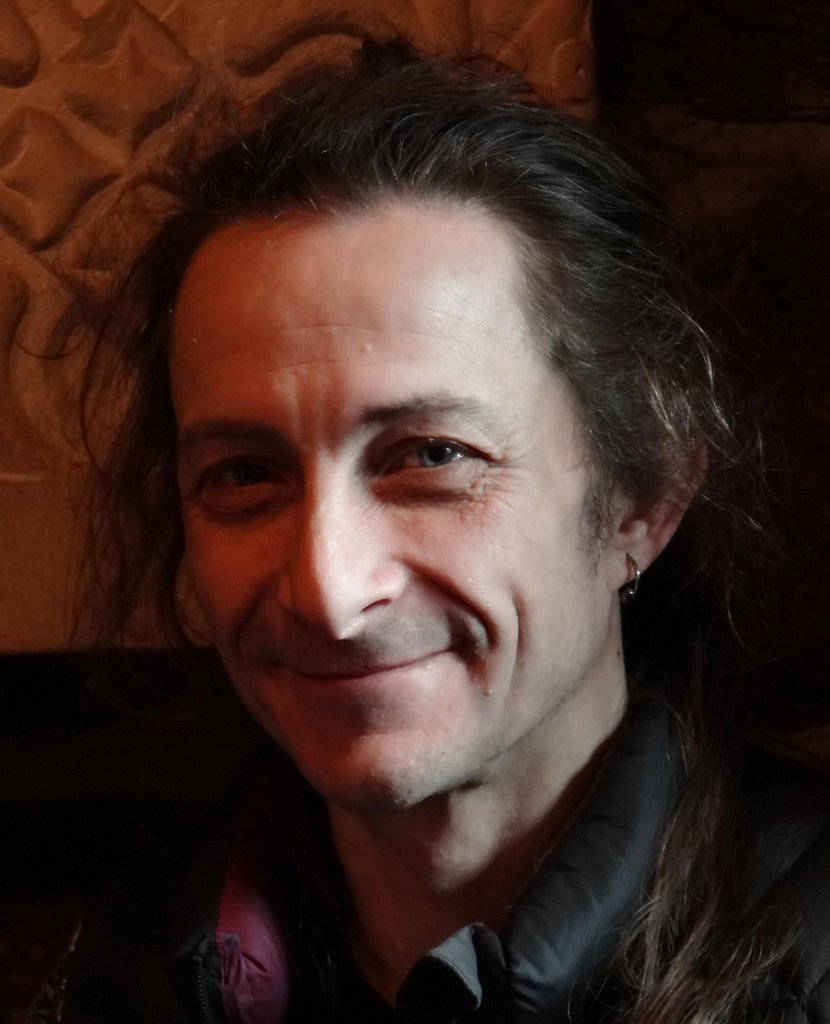 Julian Vayne
Occultist, Psychonaut, Writer
Julian Vayne is a British independent scholar and author with over three decades of experience within esoteric culture: from Druidry to Chaos Magic, from indigenous Shamanism through to Freemasonry and Witchcraft. In 2001, he published one of the first books of the modern psychedelic renaissance, Pharmakon: Drugs and the Imagination. He is also author of Getting Higher: The Manual of Psychedelic Ceremony. Julian is a co-organizer of the psychedelic conference Breaking Convention, and a Trustee of The Psychedelic Museum Project. A founding member of the post-prohibition think-tank Transform, Julian also sits on the academic board of The Journal of Psychedelic Studies.
CLOSE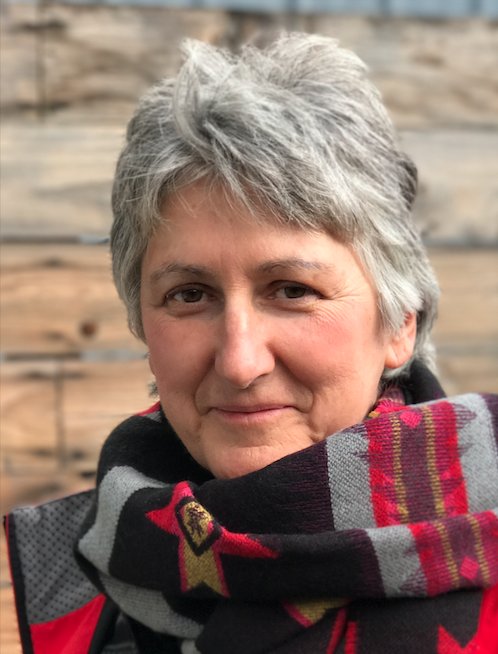 Norma Nakai Burton
Expert in Transformational Development
Norma Nakai Burton, M.Div., is a bridge builder between the practical worlds of social justice work and the mind expanding realms of evolutionary consciousness. A shadow integration expert, she is the creator of the Journey to Completion® model, a somatic-oriented process for healing deep-seated trauma. She has extensive training in depth psychology and Jungian analysis, and more than three decades of experience as a healer.
CLOSE

Faculty in the Relational Wisdom Lens Includes: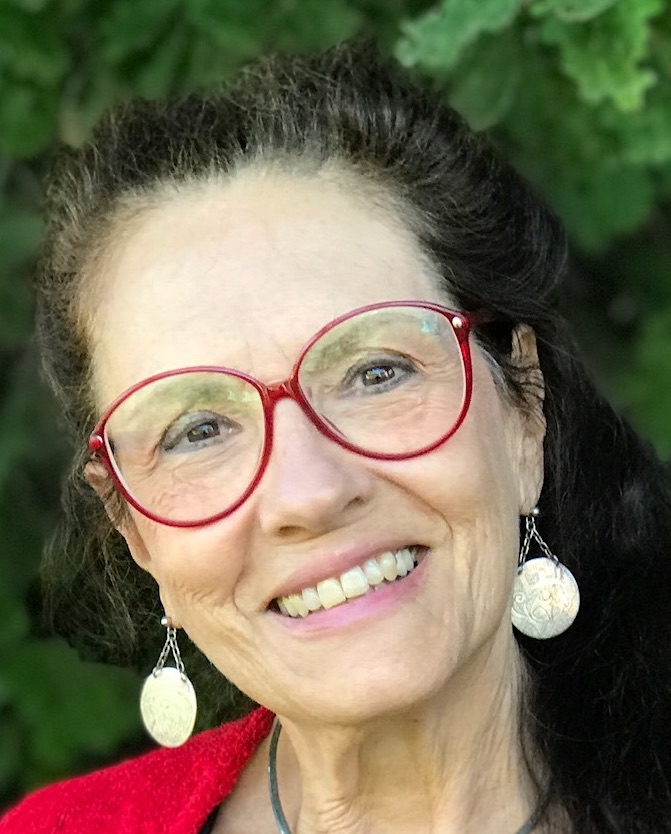 Kylea Taylor
Marriage and Family Therapist and Creator of InnerEthics®
Kylea Taylor is a Marriage and Family Therapist, consultant, and author of The Ethics of Caring, which won the 2018 Nautilus Book Award. She has been thinking, writing, and teaching about ethics for almost three decades. Kylea developed and teaches InnerEthics®, a self-reflective, self-compassionate approach to relational ethics which she now offers in psychedelic psychotherapy trainings.
CLOSE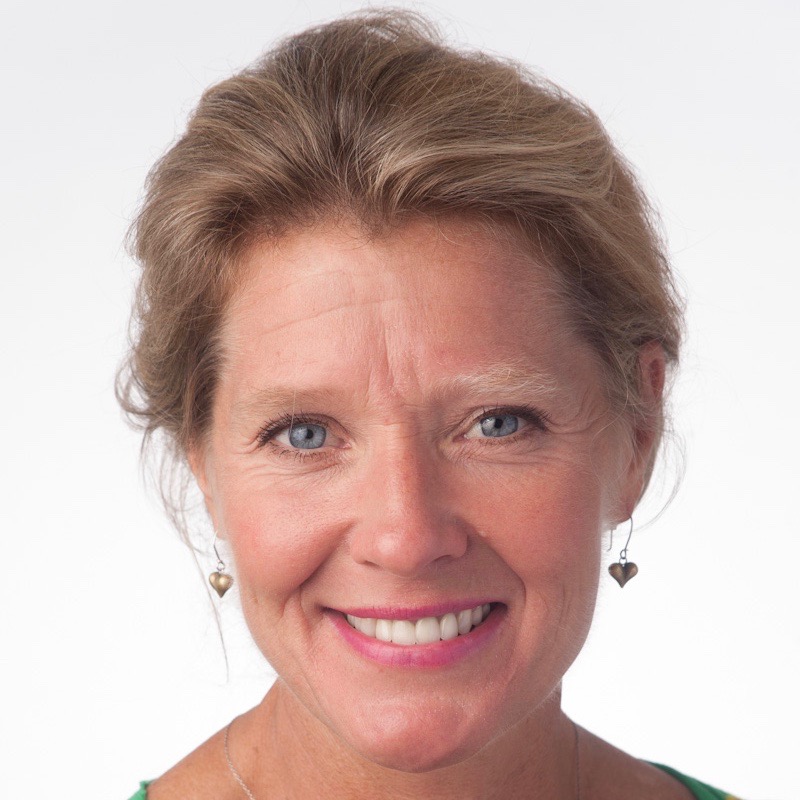 Meghan Kennedy
Therapist and International Consultant
Meghan Kennedy, LCSW, is a 25-year veteran psychotherapist and international consultant specializing in complex trauma and transcultural treatment issues. She is certified in psychedelic-assisted therapies & research, conflict mediation, and EMDR, with additional training in cross-cultural communication and community organizing. Meghan approaches her work with individuals, families and communities, from a strengths perspective with a humanist/holistic set of lenses. Understanding and appreciating the resilience of the human spirit, Meghan believes in an integrative approach that recognizes our bio-psycho-social-spiritual nature and its profound healing intelligence.
CLOSE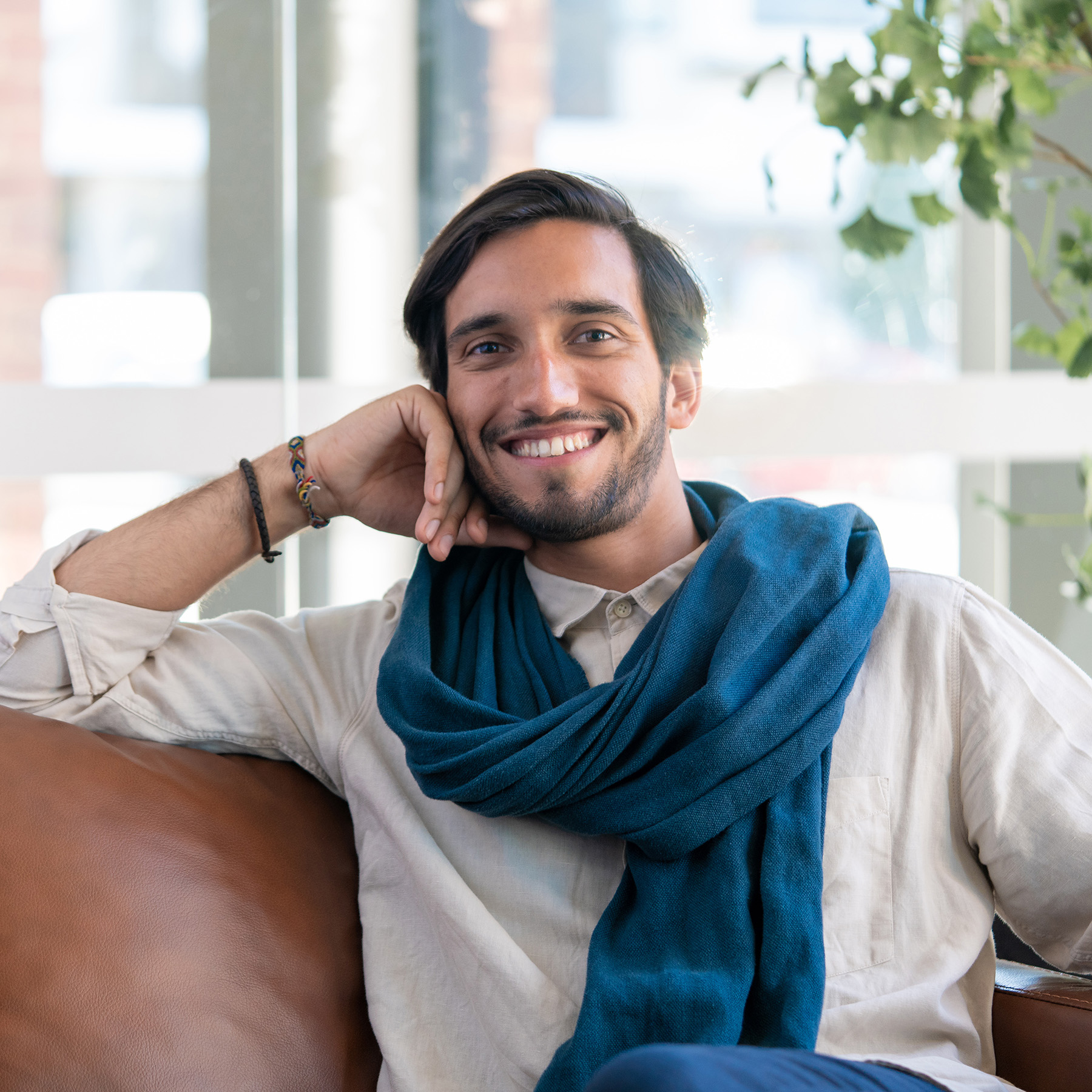 Al Jeffery
Integrative Psychotherapist & Founder of The Base Between
Al Jeffery is a meditation teacher, integrative psychotherapist, and group facilitator, Al has supported thousands of people around the world in restoring connection in their lives, leadership, and communities. Al was listed in the Top 30 Entrepreneurs Under 30 in Australia twice in a row and has since become a trusted guide to for-purpose teams and leaders. As a queer man, haiku poet, leadership virtuoso, and martial artist, Al's love for integrating the diverse and transgressive are alive in all he touches.
CLOSE
Our Faculty also includes members of The Synthesis Institute Team: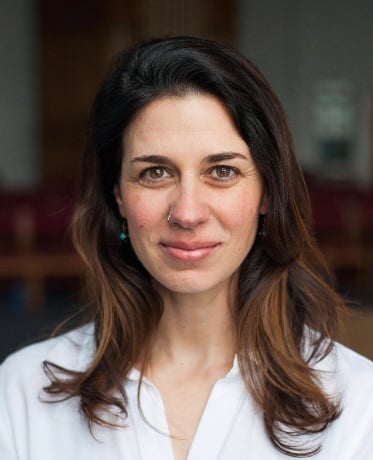 Frederica Helmiere
Program Director
Frederica is a designer and facilitator of transformational learning experiences -- in classrooms, workplaces, community groups, and in the backcountry. Fascinated by the ways that consciousness, worldviews and discourses change and expand, she has spent the past twenty years exploring the tools available to respond to civilizational crises, especially the modern west's loss of the sacred.
Frederica holds masters degrees from Yale Divinity School and the Yale School of the Environment, and a BA from Dartmouth College in Religion & Environmental studies. She has served as a Peace Corps volunteer, taught 22 distinct university level courses at the University of Washington and Seattle University, and worked as a global interfaith peacebuilder at the United Religions Initiative. Prior to Synthesis Frederica served as Director of Education at Spiritual Directors International, designing online learning experiences for advanced spiritual professionals. An avid backpacker, triathlete and mountain enthusiast, she lives in Seattle with her husband and two daughters.
CLOSE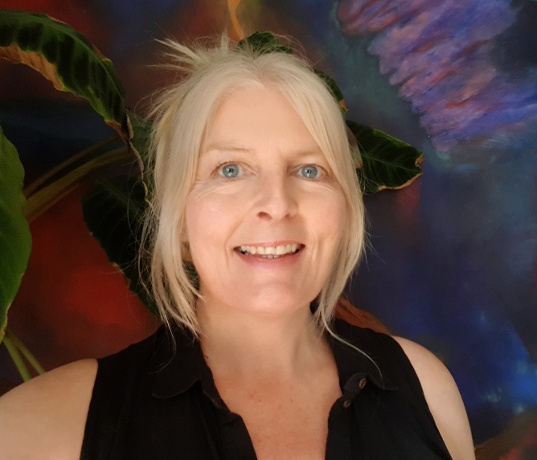 Rachel Lovie
Director of the Immersion Training Retreat
Rachel Lovie, Ph.D., is an experienced teacher and guide. Her work explores the centrality of many ways of knowing in transformational experience and learning. She is a member of the Wilderness Guides Council and is cofounder of Obsidian: Paths with Heart, an organization offering psyche and nature workshops and retreats.
CLOSE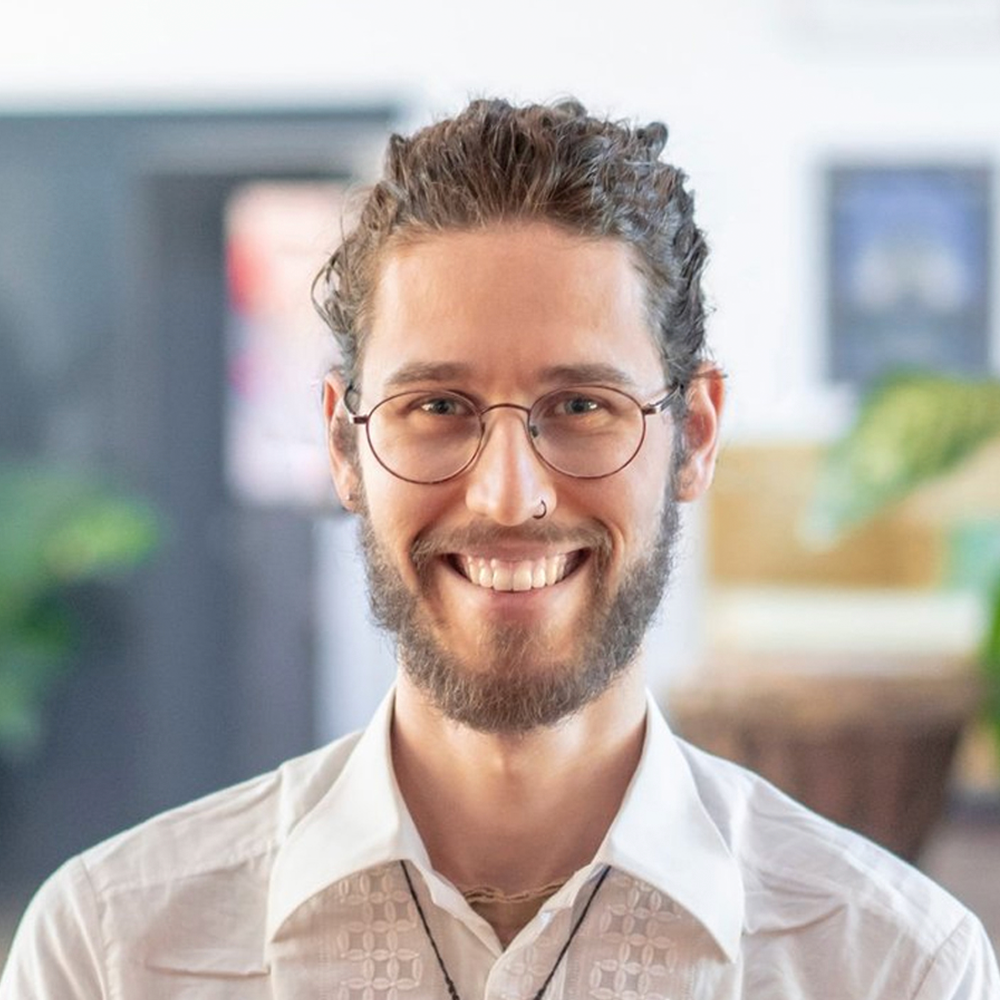 Daan Keiman
Content Advisor
Daan Keiman is a Synthesis Content Advisor and the former Lead Facilitator and Director of Program and Product Development at the Synthesis Institute. He holds an MA in Spiritual Care and is the co-founder of Guild of Guides Netherlands, an organization that seeks to professionalize psychedelic sitting services, and of the Communitas Collective, a psychedelic think-and-practice tank. He has guided and cared for people in altered states of consciousness for over 15 years, ranging from harm reduction work at festivals to his private practice as a psychedelic and Buddhist chaplain.
Daan draws from his personal Buddhist practices, psychedelic research, and professional experiences to create compassionate and powerful containers for personal and relational transformation. Currently, his interest lies in understanding the ethics of offering psychedelic care.
CLOSE
How the Psychedelic Practitioner Core Training Supports You on Your Path to Becoming a Psychedelic Practitioner
Holistic Skill Development:
Our training program equips you with the foundational competencies required for professional and ethical psychedelic facilitation. Through engaging in embodied and self-reflection practices, you gain a rich toolkit that balances technique with self-awareness, humility, and compassion.
Focus on Relational Intelligence:
Small group settings encourage peer-to-peer learning, allowing you to benefit from diverse perspectives and direct feedback. The strong focus on building relational intelligence amplifies your ability to ethically and responsibly hold space for others during psychedelic experiences.
Global Networking Opportunities:
Become part of an inclusive global community of practitioners and thought leaders in the field of psychedelic facilitation. This network provides ongoing support and enriches your professional journey long after the training is complete.
Rigorous Ethical Standards:
Our curriculum emphasizes the ethical dimensions of psychedelic facilitation, from personal ethics to broader systemic considerations. This focus ensures that you are prepared to handle the nuances of this practice with the highest degree of care and responsibility.
Extensive Direct Experience:
Our training is informed by collaborations with leading research institutions and years of direct experience guiding more than 1,000 individuals through psychedelic experiences. You gain a well-rounded, evidence-based, and practice-oriented education that positions you at the forefront of this emerging field.
Why Join the Psychedelic Practitioner Core Training: Insights from Our Graduates
"Synthesis's Psychedelic Practitioner Training has been the most transformative experience of my life thus far. This is not in regards to the high-quality instruction or depth/breadth of material reviewed, but due to their consistent focus on personal growth and development. Moving from a "wounded healer" to a spiritually-connected "healing healer" is priceless."
– Shveta Mittal
---
"That this training goes beyond learning just about psychedelics. This training takes a deep dive into learning about your own psyche and your own shadows as well as honing in on the strengths that you bring to the table of facilitation. The whole course was shadow work for me."
– Michele Turner
---
"There are many training courses out there but I was blessed to have been part of the Synthesis Institute training. I have walked away with so much knowledge and wisdom and also been transformed as a person. I look forward to my role as a Psychedelic Practitioner."
– Dee Modha
---
ENROLLMENT IS NOW OPEN
This is a 13-month, online foundational certification program.
The next training begins on November 4th, 2023
EARLY REGISTRATION
SAVE $2,000
Ends on October 15th
$11,497
$9,497
12-Month Payment Plan Available
APPLY HERE
PSYCHEDELIC PRACTITIONER CORE TRAINING
Frequently Asked Questions
Where can I find more information about the program?
Watch our Open House replay.
Watch our Open House reply and hear firsthand from recent graduates in an engaging conversation with Program Director Frederica Helmiere and present Learning Facilitators.
Admissions
What makes Synthesis different from other psychedelic training programs?
The Psychedelic Practitioner Core Training was developed from the experience gleaned from facilitating more than 1,000 individual psychedelic journeys within group settings; partnerships; and research collaborations with prominent universities. We believe the Psychedelic Practitioner Core Training represents a unique, interdisciplinary approach to psychedelic facilitation. Its wisdom-rich, somatically-informed, heart-centered approach to facilitation is unique in the psychedelic landscape and sets our graduates apart from conventional programs focused on psychedelic therapy.
This program is uniquely focused on deep self-exploration inside the strong container of small group learning, which allows participants to consciously develop the single most important instrument for psychedelic facilitation: themselves. This highly experiential, personal, and research-backed approach to modern psychedelic facilitation distinguishes The Synthesis Institute's educational offerings from those offered by others.
Who is this training program designed for?
The Psychedelic Practitioner Core Training is designed for individuals with diverse backgrounds, with or without direct experiences with non-ordinary states of consciousness, who demonstrate maturity, commitment, focus, and the desire to engage with the training program and members of their assigned pod groups. In addition, the curriculum is designed for those who are open-minded and curious, committed to personal connection and care, and who want to develop an understanding of (and are open to challenging) the meaning-making systems they and others hold.
Do I need to be a credentialed therapist or life coach to apply for the training?
No. The Psychedelic Practitioner Core Training is open to those with diverse backgrounds and varying levels of professional experience, regardless of profession.
Do I need to have had a personal experience with psychedelics and/or a non-ordinary state of consciousness to participate in the training?
No. Personal experience with psychedelics or other non-ordinary states of consciousness is not required to participate in the training, though many of our participants have had previous experience(s) with psychedelics or have had non-psychedelic induced experiences of non-ordinary states of consciousness (e.g., through meditation, childbirth, drumming or dancing rituals, etc.).
Do you make accommodations for persons who are differently-abled?
The Synthesis Institute is committed to accessibility and inclusivity. If you have a specific concern, please contact us at support@synthesisisnstitute.com so that we may make every effort to make accommodations to support you.
If I have questions about the training and whether or not it is a good fit for me, can I speak to someone who can help me assess this?
Yes. Our team of Personal Advisors can answer your questions and help you determine if this training is a good fit for your needs. You can schedule a 15-minute Exploration Session here. Once you select the date and time and confirm your session, you will receive an email confirming your appointment and details with connection instructions for this Zoom session.
What kinds of people can I expect in my pod group? What if my pod group is not a good fit for me?
Each pod of up to 10 participants is composed of diverse individuals representing a variety of professions, geographic locations, life experiences, and stages of professional development. Each pod is held by a Learning Facilitator who creates and holds the container so that you can develop meaningful, professional peer relationships in order for deep, integrated learning can occur.
The pod groups provide an opportunity to work with a varied group of people who support you to experience and learn from different approaches to psychedelic work and different personality types. This will ultimately help you prepare your toolbox with multi-faceted skills, and enhance your ability to work with a diverse range of clients. The program team is available to support you to fully integrate into your pod, and, if need be, we have conflict resolution protocols in place if a problem arises.
If I don't enroll in the program now, when will it be available again?
As psychedelics are making significant progress on their path to legalization in the United States and other countries, psychedelic-supported services and psychedelic facilitators may soon be in high demand. Although we intend to continue offering this training multiple times a year throughout the unfolding of these regulatory processes, we cannot guarantee that the current version of the Psychedelic Practitioner Core Training will be available in the future. We regularly update our educational offerings based on our continued efforts to keep pace with new research studies, safety, and ethical best practices, and our program offerings may change as a result.
How many people do you expect to enroll in the program?
This program is designed to provide a personalized and deeply introspective educational journey. You will learn in a pod group of up to 10 participants guided by a skilled Learning Facilitator. We find this group size to be small enough for intimacy, yet large enough to ensure a well-rounded and diverse learning experience. While most of your interactions will be with your pod group, our online digital platform, Circle, gives you the opportunity to meet and network with graduates and participants from other pod groups.
Is there an age minimum?
Yes, you must be 18 years old to participate in the training.
Fees, Tuition & Scholarships
What is the tuition for the training program?
The tuition for the Psychedelic Practitioner Core Training is $11,497.
Please note that there might be early registration discounts available at the time of your application and enrollment.
Do you have a payment plan?
Yes, we have a 12-month tuition payment plan option available.
Please note that there might be early registration discounts available at the time of your application and enrollment.
What payment methods do you accept?
The program tuition can be paid by credit card (Visa and Mastercard). If you select the 12-month payment plan, you will be charged the monthly installment fee upon confirming your enrollment, with the 11 remaining payments charged to the same card every 30 days.
Do you offer scholarships?
If you are in need of a partial financial scholarship, please fill out this form. We will notify you when new scholarship opportunities become available.
Program Details
Who are the instructors for this training?
The Synthesis Institute's approach to understanding psychedelics and relating to the psychedelic journey honors many ways of knowing. As such, we have curated a group of educators with a wide array of viewpoints, including external guest faculty and in-house faculty to support your learning. We are actively collaborating to elevate innovative and diverse voices, so you can expect to see new names added to the faculty roster throughout the training.
Here is a list of our current faculty.
Who are the Learning Facilitators for this training?
Our Learning Facilitators are highly experienced and skilled facilitators who have been selected for their depth of expertise and ability to adeptly manage a small group learning space. Each Learning Facilitator receives additional training from Synthesis in holding the container and how to transform a Zoom room into a high-connected space where learning, connection, and discovery can occur.
What is the attendance policy?
Undergoing a training program of this scope and duration requires a significant commitment. Participants must attend a minimum of 80% of the pod sessions in order to receive a certificate of completion. Our expectation is that you will attend every pod session; however, we understand that it may on occasion not be possible to do so. In the case(s) where you are unable to attend, we expect that you will communicate in a responsible and timely fashion with your learning facilitator and group members and that you will have watched the associated recording to stay in sync with your fellow students. Accommodations can be made for circumstances outside of the regular scheduling conflicts, e.g. vacations, illness, standing work conflicts, etc.
How much time commitment does the program require on a weekly and monthly basis?
We anticipate you will need to dedicate five to seven hours per week, or 20 to 28 hours per month, for class time and assignments. Ideally, you will also spend one hour a day in personal practices that are meaningful to you.
Will the training help participants understand what is required for starting a psychedelic business?
Because psychedelics remain illegal in most places in the world, we do not provide explicit information about starting a psychedelic business. The topic is occasionally addressed in our curriculum, typically in Live, Monthly Bonus Workshop and Q&A sessions.
Does the training cover how to facilitate psychedelic experiences with other substances besides truffles containing psilocybin?
The training is focused on psilocybin as Synthesis Institute uses truffles containing psilocybin or psilocybin mushrooms in its Immersion Experience retreat programs (only available to training participants). The Synthesis Institute's Psychedelic Practitioner Core Training is not inclusive of modules that support specific understanding or knowledge about working with other substances. Occasional guest faculty presentations and panel discussions may include or address other substances, but we are not committed to thorough coverage of all psychedelics in our training.
Sometimes, participants have had experiences with other psychedelic substances, and they report that the training has been supportive of them and their skill-building as facilitators even if they practice with a different substance.
Is the Immersion retreat experience included in the program tuition fee?
No, the program tuition does not include an Immersion retreat experience. However, graduates from the Psychedelic Practitioner Core Training program are invited to participate in the Immersion Experience. This immersive experience allows students to integrate and embody the skills and qualities developed during the core training. Please note that Immersion Experience has a separate admission process and the tuition fee is in addition to the Psychedelic Practitioner Core Training.
The Immersion Experience incorporates elements from Synthesis retreats, which have been refined over years of retreat work, known as 'The Synthesis Way'. It serves as a living embodiment of the values and principles of this work, providing students with a unique opportunity to participate, witness, and develop their space-holding skills during ceremonies.
The Immersion Experience curriculum covers a wide range of topics in psychedelic practice, including breathwork facilitation, dosing and consent guidance, preparation and intention-setting practices, emergency protocols, touch preference conversations, flight instructions, integration techniques, and peer and group sharing circles. It offers students the chance to witness, experience, and facilitate Synthesis retreats alongside their peers.
Is a practicum experience included in the program tuition fee?
No, the program tuition does not include a practicum experience. However, graduates from the Psychedelic Practitioner Core Training program are invited to participate in the 50-hour Practicum* program, which is specifically designed to provide Psychedelic Practitioner Core Training students with onsite opportunities to work with organizations and practitioners. Please note that the Practicum program has a separate admissions process and the tuition fee is in addition to the Psychedelic Practitioner Core Training.
The Practicum program offers valuable hands-on experience, allowing students to gain insights and practical knowledge from a diverse range of practitioners. Under the guidance of experienced facilitators, students can immerse themselves in different approaches to psychedelic practice. Placement opportunities are available through Synthesis practicum partner sites, which are part of Retreat Guru's global network of plant medicine retreat centers.
Throughout the practicum experience, students receive professional and community support through twelve (12) months of regular Professional Continuity Workshops. These live forums feature experienced practitioners and professionals in the field offering a space for practicum students to share and process the real-world scenarios they are encountering, exchange insights, deepen understanding, and explore practical applications in the field.
*The Synthesis Practicum program is exclusively available to Psychedelic Practitioner Core Training students and not open to the general public.
Can I speak with faculty members directly?
The core curriculum of the program includes pre-recorded presentations by the faculty. Some faculty are willing to be contacted directly and we include that information with the recording of their presentation if they have made themselves available in this capacity.
Each month we offer a Live, Monthly Bonus Workshop and Q&A session. These optional, interactive events offer you the chance to learn from and ask questions directly of the faculty.
How do we avoid cultural appropriation when teaching or integrating wisdom traditions and practices into the program?
The Synthesis Institute's interdisciplinary approach welcomes both contemporary and wisdom-rich perspectives and faculty. We recruit a variety of speakers from wisdom traditions to speak with their own voice and in their own language. We also have a rigorous practice of attributing and crediting the content we incorporate into the training and refraining from presenting material if it cannot be attributed properly.
Is a health screening required to participate in the Psychedelic Practitioner Core Training?
No. You will not be required to pass a health screening to be accepted into the training. However, you will be required to submit a Health Screening Questionnaire and have that approved by our health team prior to participating in the Immersion Experience retreat program, which is separate from the Psychedelic Practitioner Core Training.
Certification and Professional Opportunities
What does Psychedelic Practitioner Core Training qualify me for professionally?
The surge of professional pathways for psychedelic practitioners is dependent on the unfolding regulatory processes and the increase in demand for psychedelic facilitators, which is expected to multiply over the next few years.
Those who complete the Psychedelic Practitioner Core Training will have gained well-rounded relational, theoretical, and foundational skills, including how to build a strong container able to hold space for others.
Upon successful completion of the Psychedelic Practitioner Core Training, you are eligible to apply and be considered for various supervised roles in the field, including, for example, positions with clinical trials, or jobs in other psychedelic organizations.
Furthermore, the experiential, introspective, and collaborative nature of this program allows anyone who currently works with clients to deepen their understanding of themselves and become a knowledgeable, embodied, and intuitive facilitator who is deeply rooted in personal exploration and reflection. This acquired spaciousness allows participants to develop a more authentic, personalized, and multi-faceted approach to the work with their clients while ensuring adherence to the highest ethical and safety standards.
Does certification authorize me to practice as a psychedelic facilitator or therapist?
The Synthesis Institute is not a licensing body and as such can not authorize you to practice as a psychedelic facilitator or therapist. We are committed to the safe and legal use of psychedelics and urge participants to follow local and national laws.
If it doesn't prepare me to practice on my own, what does the training prepare me for?
Our training does not provide everything required to practice as a psychedelic facilitator immediately upon completion. While some of our students may have sufficient background and experience to facilitate psychedelic sessions or offer other related services (where it is legal) after completing our program, we expect most students will need practice/apprenticeship and mentorship.
When and how are certificates of completion awarded?
Once you have completed the requirements of the program and demonstrated consistent ethical and professional integrity, including receiving a final assessment, you will be awarded your Psychedelic Practitioner Core Training Certificate of Completion in a virtual completion ceremony.