The Synthesis Institute
|
Presents
January 2023 Edition
The Evolving Psychedelic Ecosystem
Between Safety and Speed
Exploring Gaps as Momentum Grows for Mainstream Psychedelic Care
FEATURING GUEST PANELISTS: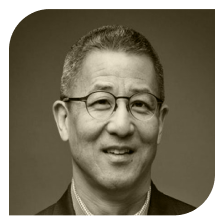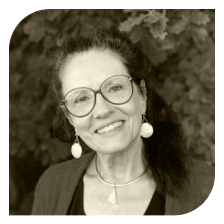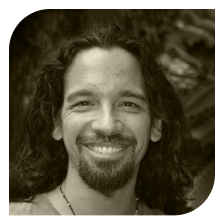 With the modern psychedelic movement gaining momentum,
how do we responsibly realize the potential of psychedelics
without mistaking them for a panacea?
After decades of misinformation and legal prohibition, the contemporary psychedelic resurgence offers a fresh perspective anchored in research and mainstream acceptance.
No longer framed as merely dangerous drugs, psychedelics are now the focus of rigorous scientific inquiry, new models for legalization, broadened cultural understanding, and commitment from investment capital. All contribute to the optimism and excitement growing around their potential, which increasingly seems almost exclusively positive.
For those with a deep, abiding commitment to psychedelic education, access, and practices, this is a hard-won victory that many felt might not come to pass in their lifetime.
Yet the same seasoned professionals touting the benefits of psychedelics and advocating for legislative change for decades, since long before Michael Pollan published his best-selling book, are now ringing the alarm bells as public perception shifts toward psychedelic 'hype' culture.
How do we steward a contemporary, legal psychedelic ecosystem that champions broad access while prioritizing safety and mitigating risk?
As the velocity of mainstream access increases, significant accountability gaps have appeared within the infrastructure of psychedelic care. The need for alignment between best practices, safety frameworks, and equity has never been greater.
However, creating agreement around standardized, ethical practices and protocols for psychedelic care is a colossal task, especially when one considers the diversity of available approaches, the eagerness to learn and practice, the pressures of increased demand, and the potentially conflicting incentive of profit.
In order to honor the possibilities inherent to this unprecedented historical moment, we must now ask ourselves: How ready are we to realize them? And how can we identify and close those accountability gaps?
In an effort to explore these and other important questions, we will be gathering live on Wednesday, January 18th at 10 a.m. PST/1 p.m. EST/ 7 p.m. CET for the newest edition of The Evolving Psychedelic Ecosystem, an expert-led panel discussion on the unique opportunities and challenges arising as psychedelic care becomes increasingly mainstream.
During this 90-minute, no-charge event, we will explore:
How the pace of both increased legal access and shifting public opinion has impacted psychedelic care across a spectrum of contexts, from the clinical to the ceremonial, and what that can teach us about moving forward conscientiously and intentionally
Potential blind spots and ethical challenges emerging as psychedelics are increasingly embraced and popularized in mainstream culture, including the oversimplification of their potential therapeutic benefits and the critical role well-trained psychedelic facilitators must play in mitigating these risks
What existing contexts and models for care should be preserved and refined, and what new practices may be taking shape as emergent frameworks of legal access and decriminalization continue to shift
How we (as a global psychedelic community of professionals, policymakers, entrepreneurs, practitioners, and participants) can begin to locate and identify the current safety gaps in facilitation, health screenings, safety planning, and research-informed best practices, and how we can begin to bridge those gaps
What the expanding horizons of the legal and professional psychedelic landscape mean for both aspiring and established psychedelic practitioners, by way of the skills needed to meet the moment and the necessity to define — and continually redefine— one's own scope of personal and professional experience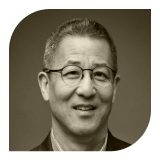 Tony Back, MD, has been working in medicine for almost four decades since earning his medical degree from Harvard University. He is currently the principal investigator of a randomized trial of psilocybin-assisted therapy for doctors and nurses with depression and burnout from their work during the COVID pandemic.
He is also a Professor of Medicine at the University of Washington in Seattle, USA, a medical oncologist and palliative care physician developing new psychedelic therapy projects for people living with serious illnesses, and a member of the Synthesis Retreat Support Team.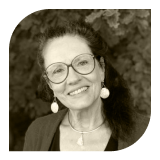 Kylea Taylor, M.S., L.M.F.T., has been thinking, writing, and teaching about ethics for almost three decades. She developed and teaches InnerEthics®, a self-reflective, self-compassionate approach to relational ethics offered in psychedelic psychotherapy trainings.
As a certified Holotropic Breathwork® practitioner since 1990, she has worked as a Senior Trainer in the Grof Transpersonal Training program and spent nine years facilitating Holotropic Breathwork® and managing a women's program within a residential substance abuse recovery program. She is the author of The Ethics of Caring: Finding Right Relationship with Clients, The Breathwork Experience, and Considering Holotropic Breathwork®, and the editor of Exploring Holotropic Breathwork®.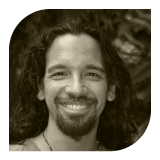 Claude Guislain, having lived in Europe while studying anthropology and learning from Peruvian, Colombian, Brazilian, and Ecuadorian Indigenous wisdom keepers, Claude Guislain has discovered that his mission is to be a "bridgekeeper": one who creates possibilities for true encounters between distant worlds.

Born and raised in Lima, Peru, he has been deeply engaged with local ayahuasquero traditions since a fateful visit to Iquitos in 2004. After graduating and spending several years training with an Ecuadorian curandero, Claude began traveling and learning from the Arhuaco mamos, the Muisca, and the Tubú Hummurimasa in Colombia, the Yawanawa in Brazil, and particularly the Shipibo in Peru. He has worked closely with Maestra Ynes Sanchez and her family since 2013 and with the Temple of the Way of Light since 2015.